Free Food Box Distribution at Idaho Expo Thursday 6-25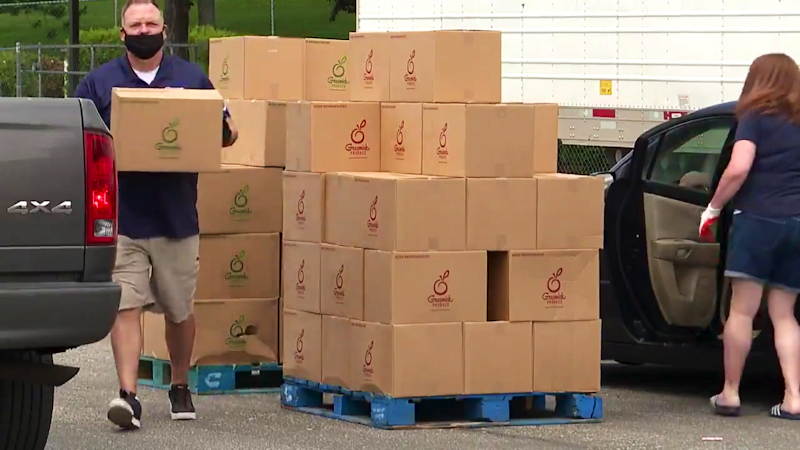 St. Vincent de Paul of Southwest Idaho has partnered with The Idaho Foodbank and other local entities for a drive-thru food distribution event on Thursday in Boise.
The event, dubbed the Great Idaho Food Drive, will take place from 3-8 p.m.
Those in need will be able to safely drive their cars through a line to receive two boxes of food, which will include meat, dairy, produce and other staple foods. There are no qualifications for the food boxes, and the only information that will be collected will be household size and Zip code.
Food will be distributed until all boxes are gone.
The food boxes will be distributed at Expo Idaho, and those interested should turn off at Glenwood Street and drive east in front of Memorial Stadium. From there, drivers will be directed east, where boxes will be distributed.
The event is part of the monthly food distribution in Ada County through the Farmers to Families Food program through the U.S. Department of Agriculture.
There is no cost or registration required.
Source: The Idaho Statesman
https://www.idahostatesman.com/news/coronavirus/article243732922.html