Food Pharmacy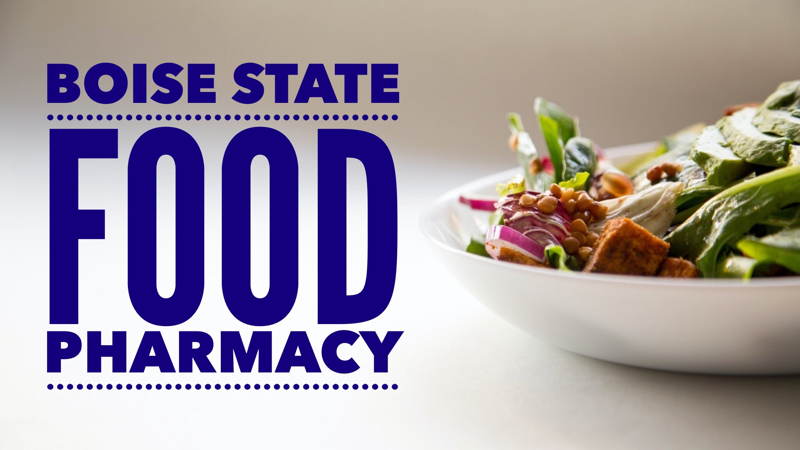 Boise State University Nursing Students partnered with The Idaho Foodbank to examine innovative ways to address nutritional health. Together the students developed a Food "Farmacy" Onboarding Manual for Idaho health care clinics interested in utilizing what is known as a food-as-medicine approach to address food insecurity with clients.
The Food Farmacies program puts an emphasis on the connection between a person's overall health and food accessibility. These programs focus on the importance of nutrition to ensure people are getting the proper foods to maintain and improve their health. Clients are referred to the program by their primary care provider or dietician. A Food "Farmacy" would provide them with healthy foods and nutrition education to address specific health concerns, especially diet-related chronic health conditions. This would also help reduce barriers associated with food insecurity.
The collaboration between the Boise State Nursing students and The Idaho Foodbank generated innovative methods to conquering food insecurity in Idaho. "The experience thus far has taught students the complexity of food insecurity and its potential for negative health outcomes," shares Jeannine, a leader from the BSU Nursing course. "By researching the importance of Food Farmacies, students are learning how beneficial this concept is for the health of food insecure individuals who do not have access to fresh food."
The Idaho Foodbank's Hunger to Health Strategy is focused on the well-being of individuals, along with the health of communities across our state through access to nutritious food and other resources required for good health. This kind of partnership with BSU students brings a refreshing perspective on how we could prioritize the overall health and well-being of people in the state's communities.