From Need to Giving Back in Nampa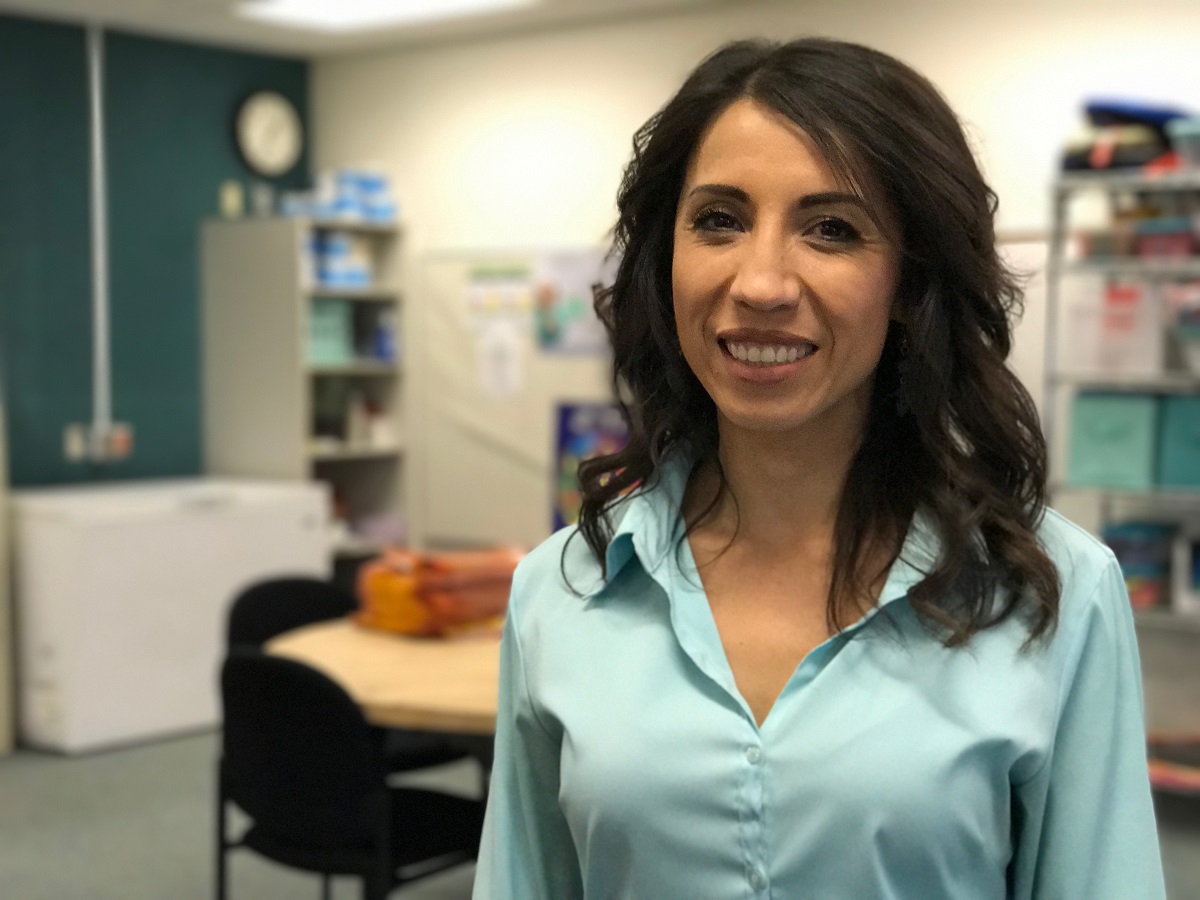 Walking into the family community resource center at Snake River Elementary School in Nampa doesn't feel like walking into a place with stigma.
It's warm. It's open. It feels like walking into any classroom filled with the love and dedication of the teachers for which Idaho is well-known.
Part of the reason for this feeling is Maribel Ramos, the woman who bridges the gap between the school and the children and families within the north Nampa neighborhood which is served by the new community resource. And the reasons behind Ramos's dedication to helping solve hunger starts with her own struggles in the very same community.
"I grew up in this neighborhood," Ramos said. "My parents struggled and had a lot of pride. They didn't like to ask for help. There were times we didn't have much to eat. I get it. I understand. That's why it's so important to me."
Now, Ramos is serving other children in north Nampa, with services ranging from food boxes complete with fresh produce to coats and shoes for families preparing for another cold winter. It's these assets that brought in a family searching for help to get through a tough stretch of luck.
"They came in because the mother in the family has no food. None. Her little girl came in and she said 'We're getting food!?' She was so happy. She said, 'All we have at her house is dip'. It really hit me," said Ramos. "I can't imagine what this little girl ate yesterday or today. For her to have a nutritious meal will go a long way. And not just her. She has a little brother, too. For this little girl to know that's all she had – dip. I don't want kids to have to think about where their food came from. I want them to be focused on math and learning to read and their grammar. Let them focus on that and not the fact that there's only dip in the house."
Ramos says the new pantry enables teachers to focus on teaching. When a student approaches with a need or shows signs of a situation of necessity, they can turn those students to the family community resource center.
It's at the center where parents don't have to feel the stigma often associated with food pantries. They can walk in the door after picking up their kids and not feel any different from the other parents who are taking children home after a school day.
Jackie Yarbrough, Director of Partnerships and Programs for The Idaho Foodbank says the trust built by the relationship between a school and its students is a key element in the success of the Snake River pantry and those like it.
"It's an example for what can be done. It's innovative," Yarbrough said. "It's an approach that really serves families at a point where they need it."
Ramos cites the woman and her two children who came into the pantry as a perfect example of who the resource center serves – people who may have otherwise not asked for help.
"This is a safe place for her, the mom," Ramos said. "This is a place where her kids go to school. She didn't feel comfortable going to a different pantry. She wanted to come here, where people know here and know her story.
"It's both rewarding and difficult, seeing children like her little girl come back after a day in school where you saw them in that context. It's hard hearing their stories and seeing their struggles. But to make sure these kids have something to eat that's nutritious – it's just so rewarding.
Thank you to the companies and organizations who make this community resource possible: St. Luke's, Corwin Ford, and CapEd.
To learn more about the programs of The Idaho Foodbank, CLICK HERE