Gardening and Nutrition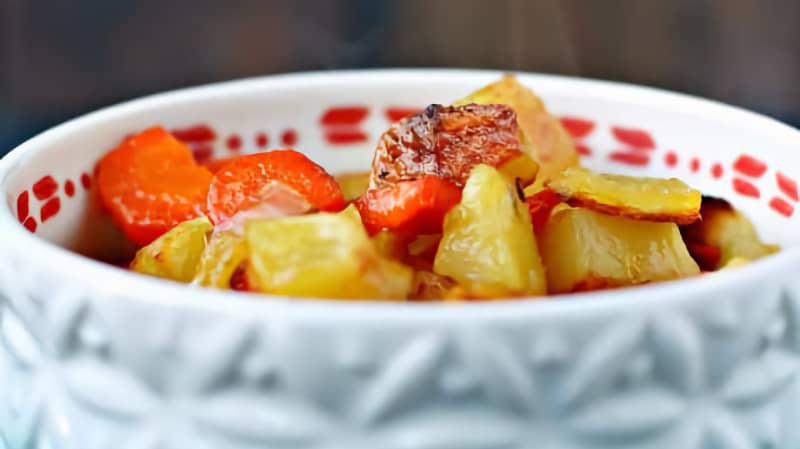 Planting a garden is a way to enjoy joyful movement and nourish your body at the same time. With Spring around the corner, now is the perfect time to clear some space in the yard for a garden or plant herbs in a pot to sit on the windowsill! There are so many benefits to planting a garden – saving money, boosting mental health and supporting heart health. Cultivating food can be a kind of joyful movement and is an experience that everyone can enjoy.
People are also able to use their SNAP benefits (formerly known as food stamps), to buy edible seeds or plants of their choice. Try planting your vegetable staples to save at the grocery store! A few vegetables that grow well in Idaho include:
These 3 vegetables can be found in many recipes and roast wonderfully as a delicious side to accompany any meal. If you're concerned about having enough space or time to grow a full vegetable garden, planting herbs can be a great place to start. In addition, herbs such as thyme and oregano can be a flavorful alternative to salt in your cooking.
Gardening also gets you outside, and being out in the sun and enjoying fresh air has a positive effect on our mental health. Gardening is also great aerobic exercise all of that pulling, crouching, and walking is great for heart health. Gardening doesn't feel like exercise – it's simply a part of an everyday routine – and that's what makes it joyful movement.
Keep in mind that you don't need a yard to start a garden – even planting herbs in small planters indoors will do the trick. There is research that shows plant exposure or viewing plants can help reduce levels of stress, anxiety and sadness.
Whatever you decide to plant in your garden, we hope you can create delicious recipes and stay active!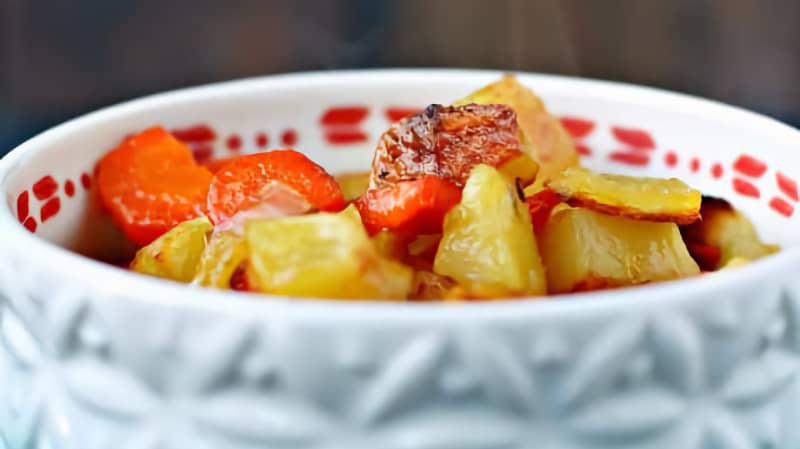 Try this Garden and Budget Friendly Recipe from Kelly at Theprettybee.com
See her story for this recipe: Roasted Carrots, Potatoes, and Onions. – The Pretty Bee
Ingredients
5 Yukon Gold potatoes peeled and diced
1 large, sweet onion diced

5 carrots peeled and sliced
⅓ cup olive oil
⅓ teaspoon salt or to taste
¼ teaspoon pepper or to taste
Instructions
Preheat the oven to 425 degrees. Line a rimmed baking sheet with parchment paper.
Place the potatoes, onions and carrots on the baking sheet and drizzle with the olive oil. Use your hands to make sure the vegetables are covered evenly in oil.
Season with salt and pepper.
Bake at 425 degrees for 40-50 minutes, stirring occasionally. Season with more salt and pepper if desired. Enjoy!