Giving Back: Lucas Finds an Impact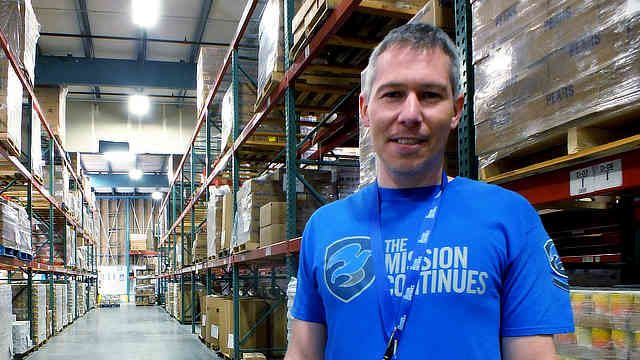 For an organization like The Idaho Foodbank, working to turn 94 percent of every donation to the programs and services helping Idahoans in need, volunteers and service are not only integral to the organization – they're essential.
April is National Volunteer Month, and as such, we are celebrating the people who give their time to help solve hunger in Idaho. One such person is Lucas McDermott, a fellow with The Mission Continues, an organization that empowers veterans to find new purpose through community impact, redeploying them on new missions in their communities so their actions will inspire future generations to serve. McDermott, an Air Force and Army veteran who spent just under 10 years in the military, is now spending hours working in The Idaho Foodbank's Volunteer Services department.
"I have worked for a number of different Fortune 500 companies when I left the military," he says. "Even though I was successful, it didn't fill my desire to have a significant impact."
He has found that impact here, working with the volunteers and staff who make the Foodbank work.
"I feel really blessed that things lined up the way they did," he tells us. "I feel like I'm really helping people, directly."
Food banking may be something he continues to be passionate about when his service time is up, too.
"I think the Foodbank is an extremely significant support service," he says. "Not just in Idaho, but across the country, to continually innovate and grow to help meet an increased need is outstanding. I would say this organization is truly impactful."