Happy Day Brands Brightens Lives of Idaho Families with Donation of 100,000 Meals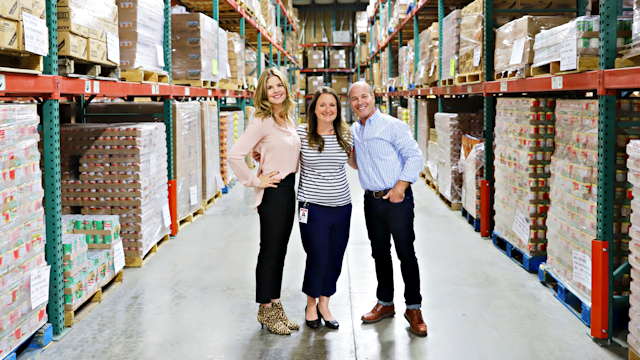 Happy Day Brands will help fill the bellies and hearts of hungry schoolchildren and their families by donating 100,000 superfood gluten-free oatmeal servings to The Idaho Foodbank's School Pantry Program. Happy Day Brands is a Boise-based company co-founded by Mark and Jeanette Priddy that sells socially conscious chocolate, tea, coffee, and superfood oatmeal grown from Eastern Idaho oats.
"Mark and Jeanette's positivity and desire to make a difference is truly palpable," said Morgan Wilson, chief development officer at The Idaho Foodbank. "When they learned about our School Pantry Program, their eyes lit up knowing their company's donation of oatmeal would be going home with thousands of students' families during the school year."
The Priddys and members of the Happy Day team willl volunteer their time packing up some of the oatmeal donations on Thursday, Oct. 25 alongside leaders from Albertsons and Jacksons Food Stores, two Idaho companies that were among the first retailers of Happy Day products. The companies share a commitment to ending hunger in Idaho. The 100,000 servings will help feed more than 1,500 families a month across the state.
[blockquote quote="We create healthy, socially conscious products that bring people together. We're passionate about helping the most vulnerable succeed and inspiring people to shape a more sustainable and just world." source="Mark Priddy, CEO and co-founder"]
Happy Day Brands will also be the official coffee of the annual Empty Bowls fundraising event at Grove Plaza, 10 a.m.-1:30 p.m. Friday, November 23, 2018 (Black Friday).