Harvest Report: Peaches Heading to Tables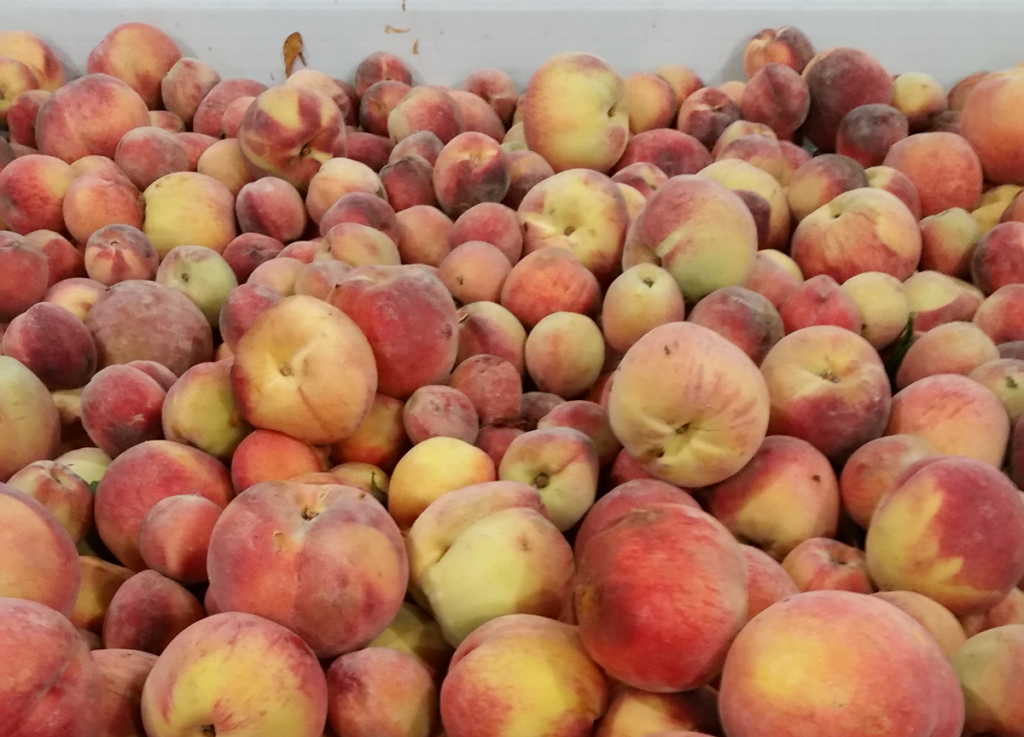 The peaches at the LDS Orchard are ripe and ready to head to the tables of Idahoans in need. We are receiving 26 bins filled with these delicious fruit and they'll head out to our partners all over our state.
But that's not all. The pears to the left are almost ready, too. This will be tons of fresh and nutritious fruit for the people who need it the most. The partnership with the LDS Orchard is so important to the work of solving hunger in Idaho.
The prison farm is also coming along, with acorn squash, green hubbard squash and red potatoes all growing into great shape for harvesting. We'll be seeing these heading to partners and food recipients in coming months.