Harvest Report: Spring Blossoms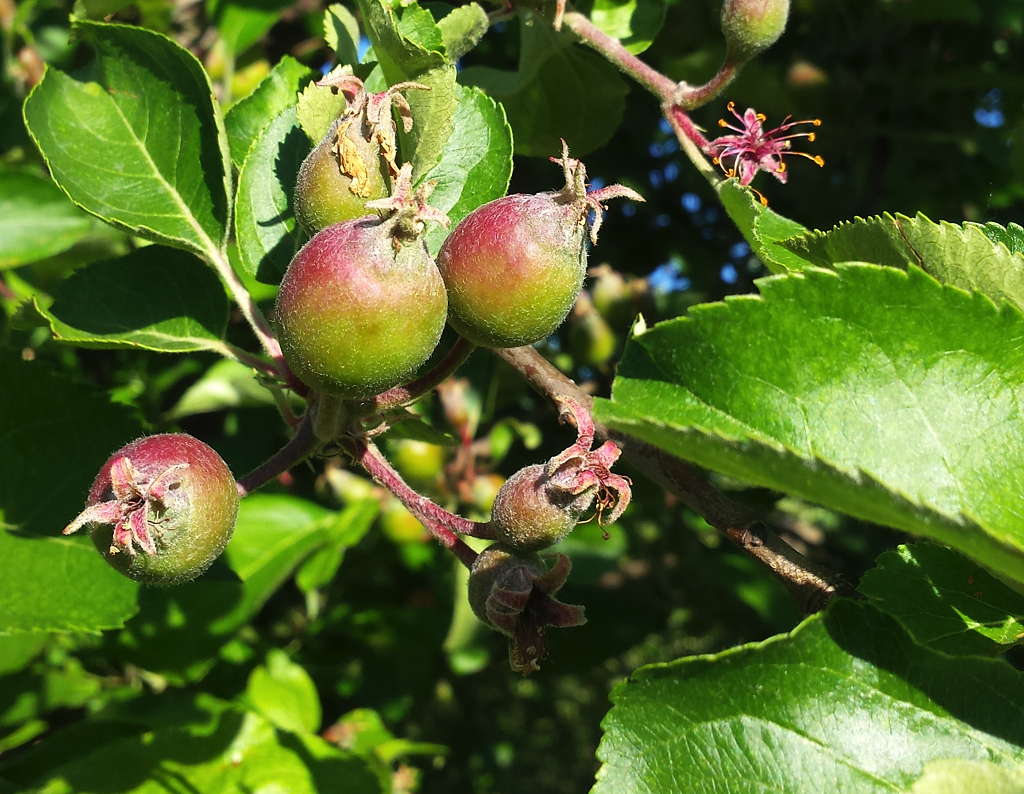 Above is a picture of plums growing at the LDS Orchard in Caldwell. They're green and they definitely aren't ripe, but they're signs of great things to come for this growing season. The Orchard is a donor of ours, giving hundreds of thousands of pounds of fresh produce every year. Last year was below average in yield for plum crops, but we're expecting to see an increase this year. Apricots are a little below average at this point, but pears are growing in droves. This is big news for Idahoans in need, as thousands of pounds of these fruits will head to the Foodbank to be distributed all over our state. Apples, like the ones you see in the picture to the left, are looking to have above average yields this year, as well.
Our agricultural donors and partners are a huge part of the effort to solve hunger. Stay tuned this spring, summer and fall to see the breadth of partnerships in the agricultural community, and what it means for the people we all serve.