Harvest Report: Spring Fruit Begin To Take Shape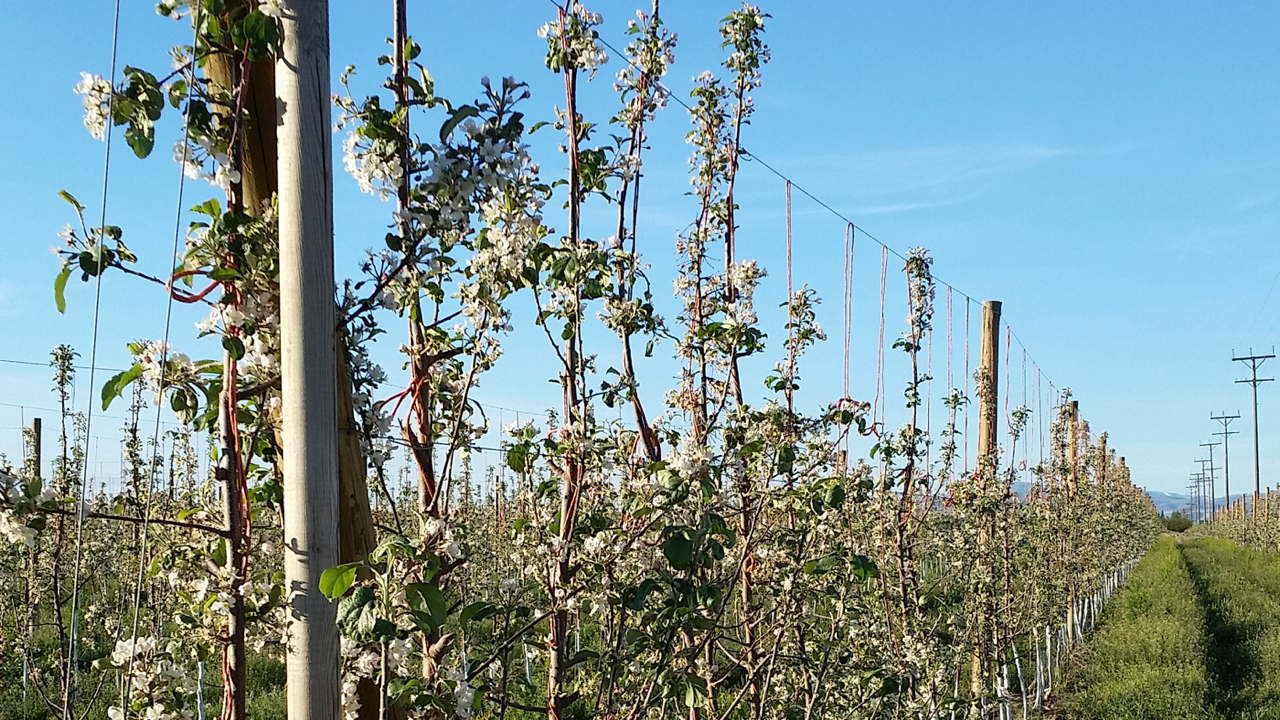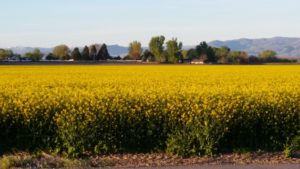 Visiting with growers this week to get an idea how the 2017 harvest is shaping up.  Mustard seed is blooming throughout the valley. After a long, gray winter these fields of brilliant yellow are a welcome sight. Over at Sunnyslope, the apricots and cherries are looking very promising. As anyone who has every picked apples can tell you, the hardest part is moving the ladder. These Golden Delicious are trellised (pictured above). A relatively new system, it allows the fruit to be picked without the use of ladders. Innovation at work.
These are all great signs for the people all over Idaho who are in need. Some of the yields of these trees and crops will head to our warehouses in Boise, Lewiston and Pocatello and spread to the communities in every region of Idaho. Thanks to the amazing agriculture leaders who continue to help us solve hunger.