Healthy Eating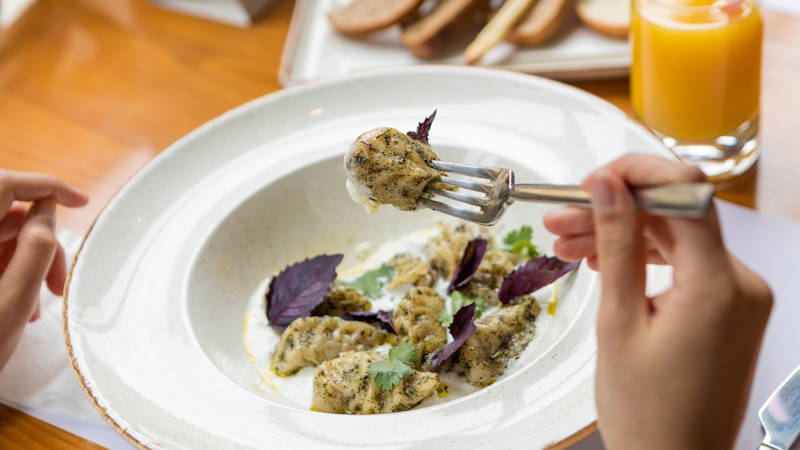 Each March, we celebrate the importance of choosing healthy foods to nourish our bodies. How we choose to feed our bodies has a big impact on how we feel, not only today, but over the long term as well. Most of the leading causes of death in the U.S. are influenced by what we eat, but every meal is a new opportunity to make a good choice!
Healthy eating doesn't mean giving up all your favorite foods or only eating spinach for the rest of your life! Small steps that you take each and every day can add up to big changes over the long haul. Here are three changes you can make if you want to start eating a little healthier today:
Try to eat one extra serving of fruit or vegetables each day! Fresh, frozen, or canned are all great options.
Start your day off with a healthy breakfast, try to include a source of protein (like eggs or Greek yogurt) and a source of fiber (like vegetables, fruits, or whole grains).
Give yourself grace – remember, all foods can fit in a healthy diet! Enjoy your favorite treats in moderation and choose a variety of foods that fuel your body well.
[divider style="shadow"]
For more information and resources about National Nutrition Month ® visit: