Help For The Holidays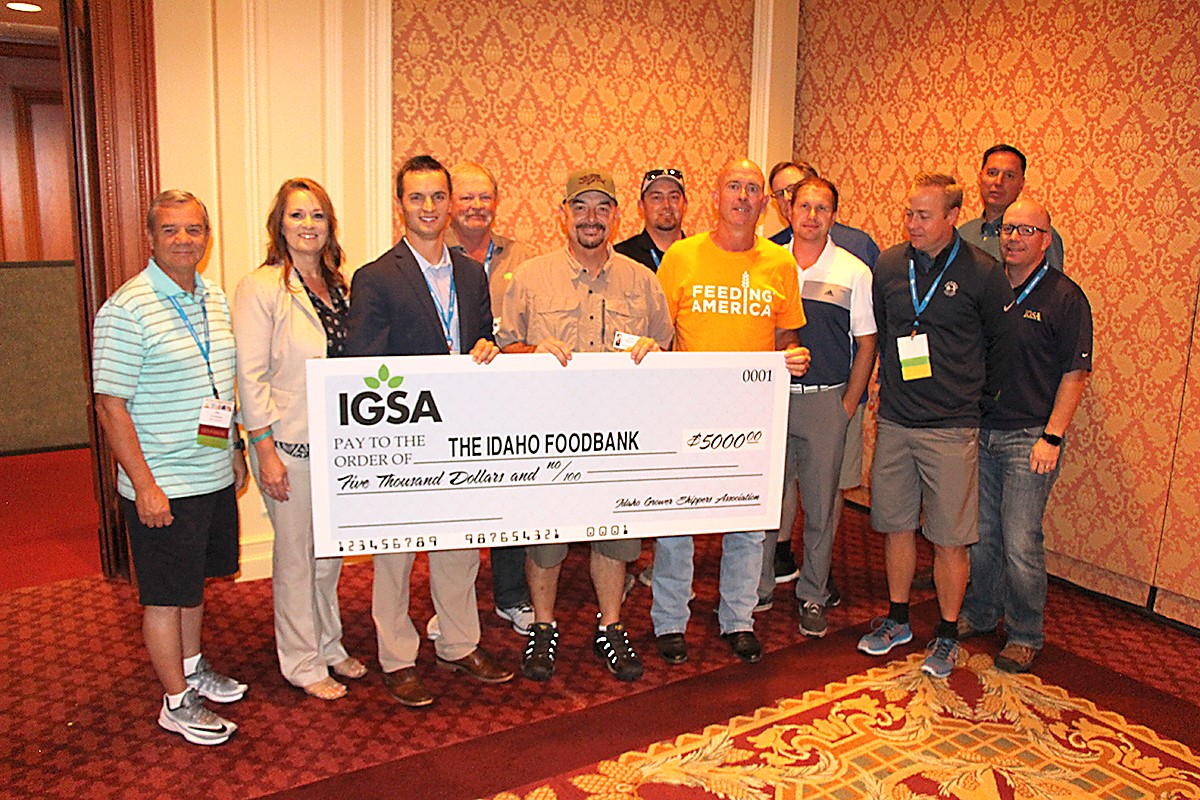 The Idaho Foodbank is fortunate to partner with tremendous organizations like the Idaho Grower Shippers Association (IGSA) who are providing help for the holidays and hope for hungry families.
Last week, IGSA President Shawn Boyle presented The Idaho Foodbank with a check for $5,000. Idaho Foodbank Food Sourcing Developer Don Brown has worked with Boyle to create a new program that will provide a cash donation in early fall each year. With this program, the IGSA has also committed to two semi-truck loads of retail bagged potatoes. One truck load will be dispatched on Thanksgiving and the other on Christmas.
"This will be a huge boost to our families for their holiday dinners," Brown said, who hopes to challenge onion growers to join the cause.
In the last four years, the IGSA has donated over $10,000 and six truckloads of potatoes weighing 245,000 pounds. Thank you for your efforts in feeding hungry Idaho families!