News

North Central Idaho Branch
Holiday Heroes Brings the Community Together to Address Food Insecurity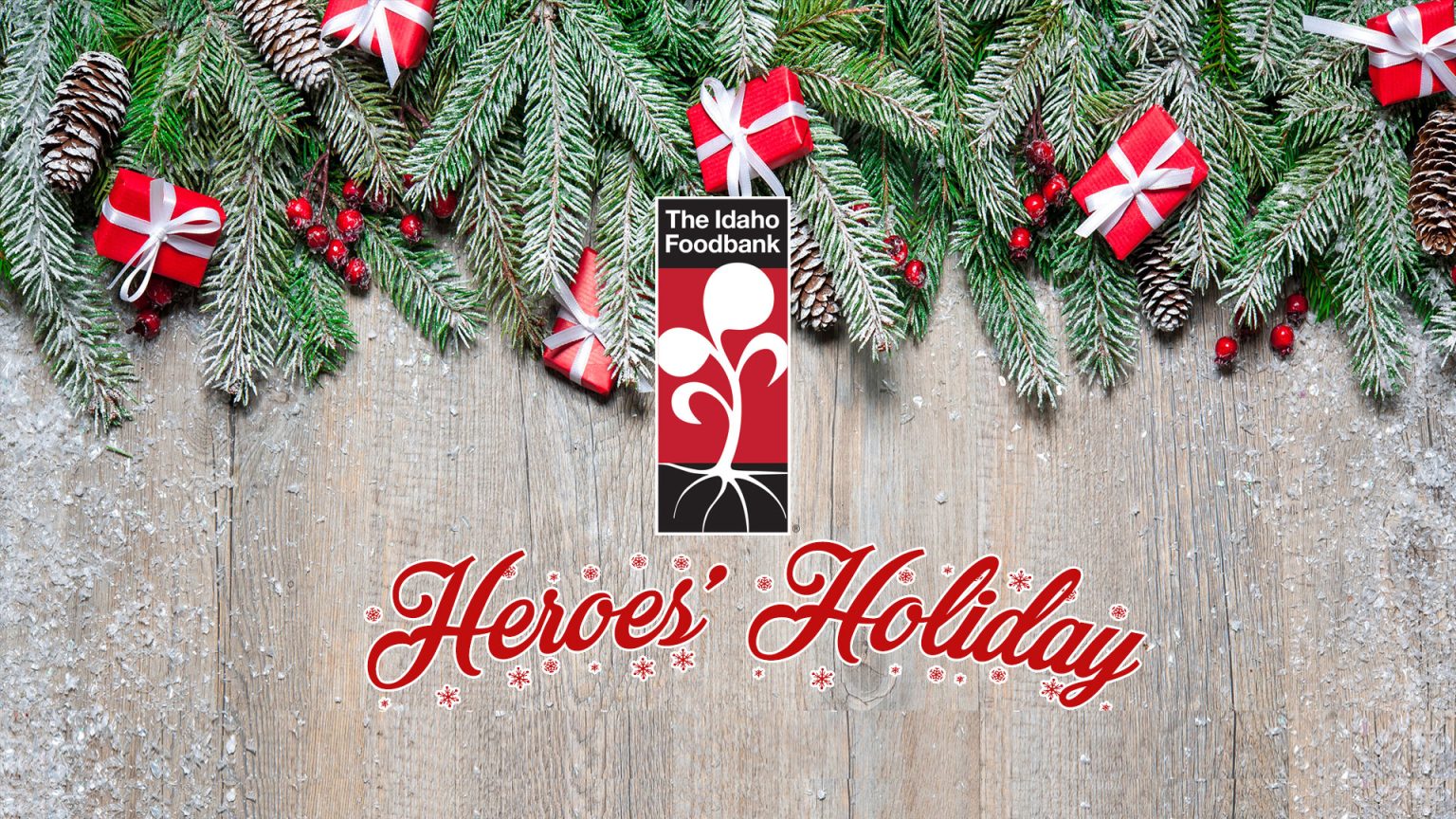 Anyone Can be a Holiday Hero in Your Community
Lewiston, ID –The Idaho Foodbank's annual Holiday Heroes event in Lewiston is an opportunity to donate your funds, food, and your time to help your neighbors who are facing food insecurity. This multi-day event, sponsored by McVey Entertainment, has already begun.
Holiday Heroes gives the community an opportunity to donate funds and food for The Idaho Foodbank's holiday distribution or volunteer to put together food boxes. Anyone can make donations online or at Rosauers and A&B grocery stores. Donations can be made at A&B Foods from December 1st through December 15th and at Rosauers on December 16th and 17th.
Anyone interested in donating their time to The Idaho Foodbank can visit idahofoodbank.org/volunteer to find volunteer opportunities. Thank you to P1FCU for their support of Holiday Heroes as part of their Season of Giving.
Holiday Heroes wraps up with The Idaho Foodbank's holiday food distribution on Thursday, December 22nd. Food boxes will be available for families in need at 10AM at the Nez Perce County Fairgrounds.
"We know that the holidays can be a particularly challenging time for Idahoans who are facing food insecurity," said Mike Wigen, North Central Branch Manager of The Idaho Foodbank. "We are grateful for the support of the community and McVey Entertainment to help our neighbors wo are struggling to make ends meet."
You can be a holiday hero and help your neighbors in need.
Use our Food Locator to find pantries & distributions in your area.
See our current and upcoming events in our event calendar.