Holiday Heroes Event in Lewiston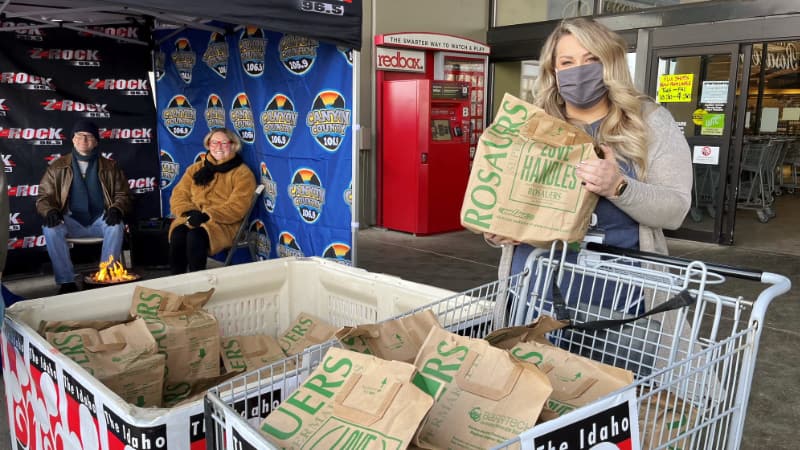 The Idaho Foodbank's annual Holiday Heroes event in Lewiston is an opportunity for members of the community to make donations and volunteer to provide food for those in need during the holiday season. The culmination of this event was the distribution of boxes of food for holiday meals. The December 21st distribution in Lewiston provided food boxes for nearly 500 families who are struggling to make ends meet.
This yearly event would not be possible without the strong support of the generous community in north central Idaho. McVey Entertainment Group hosted Holiday Heroes. Over 100 volunteers helped obtain food donations, as well as build and distribute these boxes of food for holiday meals. Rosauer's and A&B Foods also partnered with The Idaho Foodbank to give their customers the opportunity to donate food for this food distribution. Thank you to P1FCU for their sponsorship of Holiday Heroes.