Holiday Heroes Help 400 Families in North Central Idaho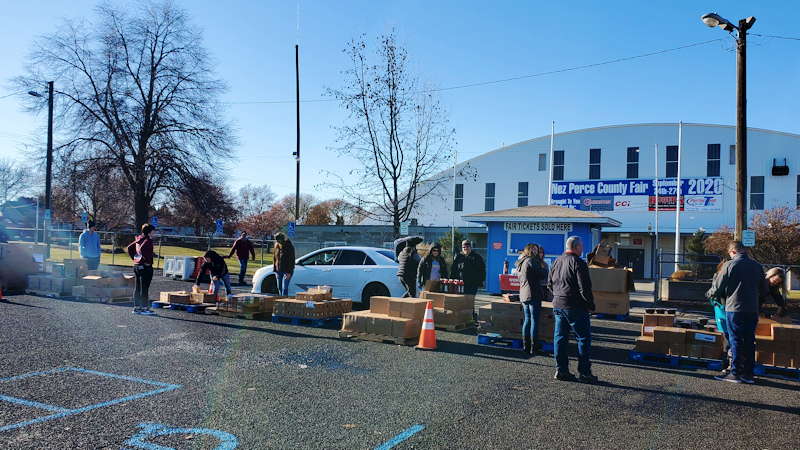 The Holiday Heroes  food distribution on Monday, Dec. 16 at the Nez Perce County Fairgrounds near Lewiston was a big success. Food came from the Holiday Heroes food drive at Rosauers in Lewiston, which was a promotion put on by radio stations Y 105FM KLRC 1350 and Outlaw 106.9.  Additional food for this distribution was provided by our North Central Idaho Branch's warehouse in Lewiston.
All in all, approximately 400 families were served. The Holiday Heroes food drive on Saturday Dec. 14 brought in 325 bags of food, which was 5,525 pounds and The Idaho Foodbank contributed an additional 23,000 pounds. The first-come-first-food distribution started at 10 a.m. and was done by 1 p.m. Our gratitude goes out to everyone who donated by purchasing a bag of food at Rosauers, the promoters, and 46 volunteers who helped distribute food.