The Idaho Foodbank celebrates Hometown Heroes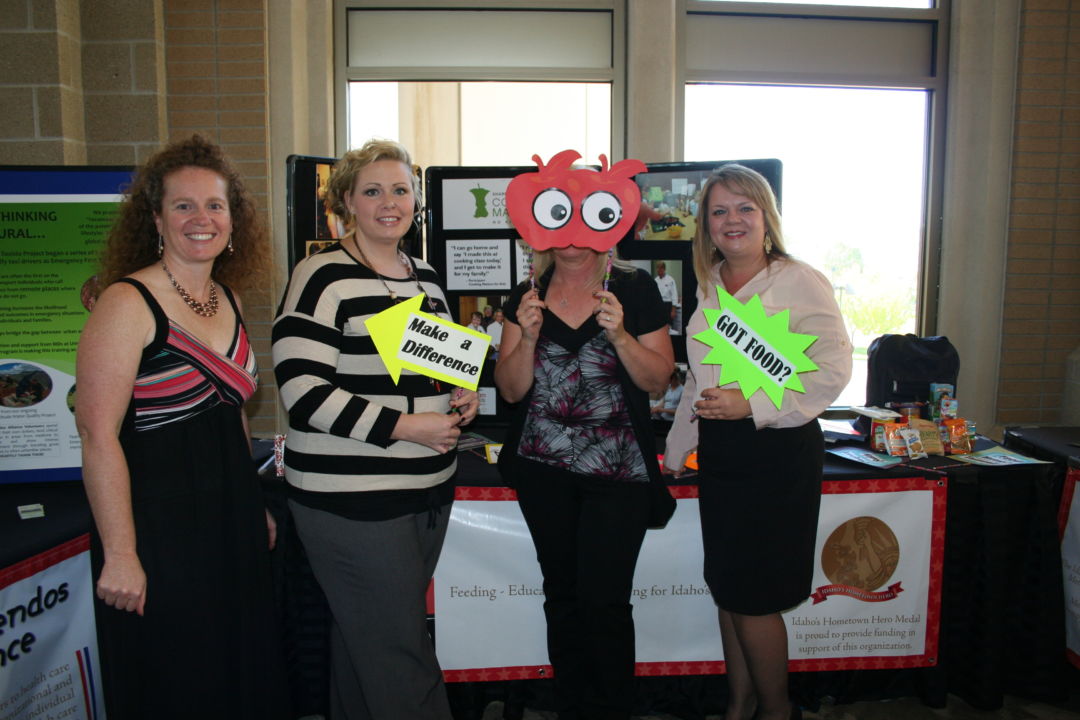 Earlier this month, The Idaho Foodbank had the opportunity to participate in the 2015 "Hometown Heroes Event" that was put on by the JRM Foundation for Humanity. Hometown Heroes recognizes individuals, as well as organizations that embody the spirit of philanthropy and have shown an outstanding commitment to creating better communities in Idaho.
It may come as no surprise to many that October is also "Hunger Awareness Month", however, it may be a surprise to know that 1 in 6 Idahoans is struggling with hunger themselves. Many young families, as well as retired elderly do not know where their next meal is coming from, and this problem is becoming increasingly important to identify especially as the harsh winter months are near.
Often times, it may be hard to know exactly how to take on such a vast problem that not only affects that state of Idaho, but also the entire world. Nevertheless, the truth is everyone has the capacity and capability to be a hero. Even if you lack the time or money, you can still be considered a hometown hero by spreading the word to others in your community and getting your friends, family, and co-workers involved. Commitment to solving hunger and recognizing that people in your surrounding community face this reality, can be the first step to making a difference, and being a hero in someone's life. Please join the Idaho Foodbank this October by sharing the news that it is "Hunger Awareness Month". You can use social media or word of mouth. Either way, we strongly encourage you to be involved and be someone's hero.
The Idaho Foodbank also would also like to thank everyone that stopped by our booth at the "Hometown Heroes Event" to help us raise awareness!
You can also check out our October Calendar for more inspirational ideas this month. HERE