Hope for the Holidays 2021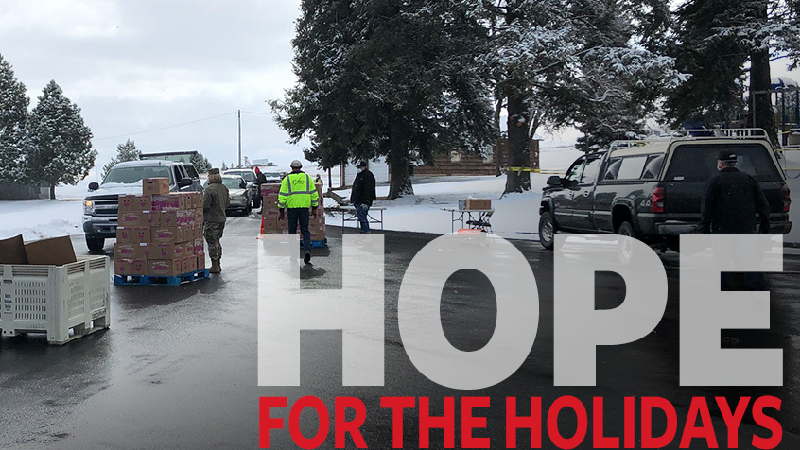 The holidays are a time when many of us begin to reflect on the year that is coming to an end, the things for which we are grateful, and what we can do to make our community a better place. Now that November has begun, we are launching The Idaho Foodbank's "Hope for the Holidays" campaign.
Many people look forward to the holiday meal traditions that are part of our celebrations – from a Thanksgiving turkey to a Christmas ham to the different ways every family prepares potatoes or green beans!
Unfortunately, for many Idaho families the winter season brings additional financial stress, such as increased heating bills and the need for additional winter clothing. This can make the holidays less joyful for those struggling to make ends meet.
At The Idaho Foodbank we want everyone, regardless of their current financial situation, to have nutritious meals on the table. During The Idaho Foodbank's Hope for the Holidays campaign in November and December, our goal is to provide food for approximately 2 million meals each month.
There are events happening across Idaho during our Hope for the Holidays campaign that make everyday tasks (like getting groceries, fueling up the car, or doing your holiday shopping) a way to support The Idaho Foodbank and your community. Visit idahofoodbank.org/hopeforholidays to find out ways you can get involved and give back this holiday season.