Hope for the Holidays Continues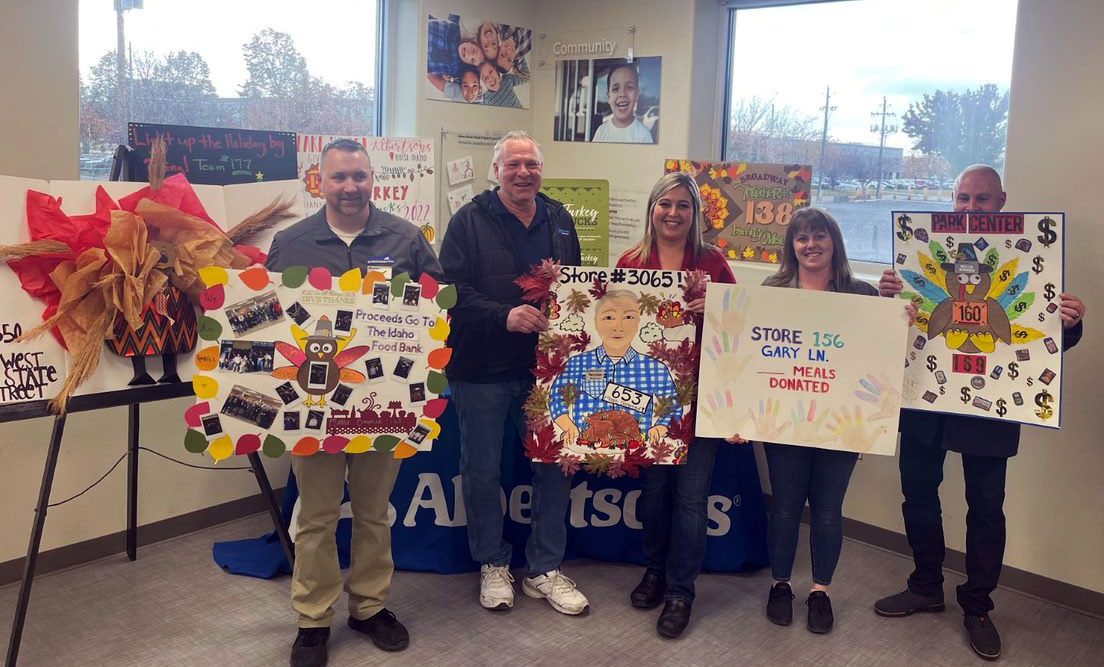 At The Idaho Foodbank, we want to ensure that all Idahoans, no matter what challenges they are currently facing, are able to have a joyful holiday meal and other nourishing food throughout the holiday season. Unfortunately, for many Idaho families the winter season brings additional financial stress. This can make the holidays less joyful for those struggling to make ends meet.    
Our "Hope for the Holidays" campaign began last month and continues through the end of the year. Our goal throughout the campaign is to provide food for approximately 3.8 million meals. We want everyone, regardless of their current financial situation, to have nutritious meals on the table.  
As our Hope for the Holidays campaign continues, we have more great community events and activities. Some of these can be incorporated into your existing routine, like opportunities to support The Idaho Foodbank and round-up your total when you pay for your groceries or holiday gifts. Your participation in our Hope for the Holidays campaign will help us ensure that all of our neighbors have the food they need.
Use our Food Locator to find pantries & distributions in your area.
See our current and upcoming events in our event calendar.