HP Volunteers Win Serve Idaho Award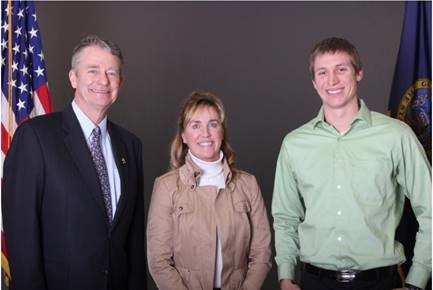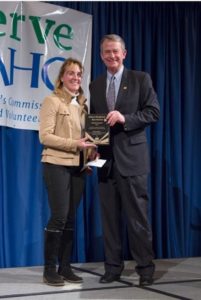 One of our brightest stars is also being recognized as one of Idaho's brightest stars.  HP was given the 2017 Idaho's Brightest Star Business Award by Lt. Governor Brad Little on January 18, 2017.  This award recognizes volunteers for their outstanding acts of service and volunteerism.  Honorees are nominated by fellow Idahoans in the following categories: Individual, Student, Teacher/Professor, Veteran, Senior, Nonprofit/Civic Organization and Business.
Currently, HP has 29 different departments actively volunteering at The Idaho Foodbank.  The company provides paid volunteer time and encourages community engagement.  In fiscal year 2016, HP employees donated more than 600 hours of their time to solve hunger in Idaho.  They helped pack bulk food to family size portions, build weekend food packs for children who rely on free and reduced-price school breakfasts and lunches during the week, build supplemental monthly food boxes for seniors, and provided software training to The Idaho Foodbank staff to assist us in efficiency and ensure more time and money goes back into the community.  HP has been a long-time partner with The Idaho Foodbank, but this partnership has really grown over the last 18 months thanks a lot to Heidi Wilfong, HP Quality Program Manager.  Heidi worked with 20+ HP teams to schedule volunteer events so their groups could come down to our warehouse, enjoy a great team building event, and help feed Idaho families need!
All of the HP teams and Heidi have been so much fun to work with. We always look forward to when they come out to volunteer.  We are thrilled HP was recognized for their tremendous support of our community.
Volunteers are so important for the work we do at the Foodbank. More than 24,000 people volunteered all over our state in the last year, helping us reach more than 160,000 people every month. We wouldn't be able to do the work we do without the help of our generous volunteers.
If you'd like to pledge to volunteer in the coming months, click here to sign up.