Hymns for Thanksgiving Provides Needed Meals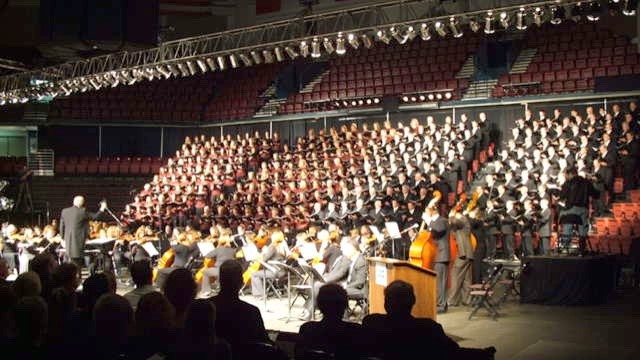 This year's Hymns for Thanksgiving event at Centurylink Arena was another successful way to open the holiday season, raising more than $2,123 and providing the food for more than 10,600 meals!
Each year, the concert gives attendees a chance to not only hear the hymns and songs they associate with the holiday season, but also spreads the word about hunger in Idaho and what can be done to help solve it. We appreciate taking part once again and we're honored to receive these funds to help solve hunger!