The Idaho Foodbank still expects to help federal workers despite break in Government Shutdown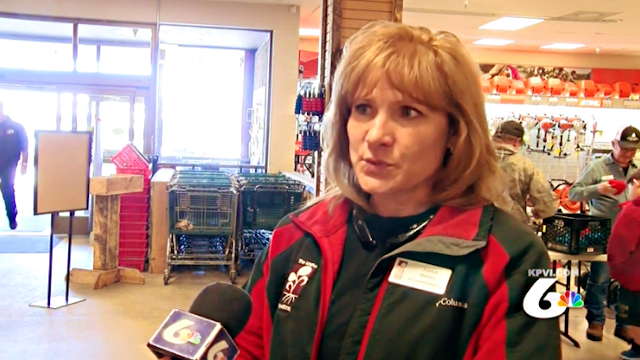 A situation we have been monitoring since the beginning of the government shutdown, The Idaho Foodbank still expects a need in the community even through this pause on the shutdown.
We caught up with the development coordinator of The Idaho Foodbank this weekend at the 'Sportsman Against Hunger' event in Chubbuck.
 Even though the shutdown has ended they still anticipate a need during the next few weeks from federal employees affected by the shutdown.
Jonna Boote, Development Coordinator, said "There is definitely still going to be a need… They just now don't have a paycheck for the second time… So they're still another 2 weeks out before they get another paycheck… Hopefully they can get it sooner…but there definitely going to be that need and we are watching very closely and keeping a pulse on what's going on… So we're definitely here to support them…"
The Idaho Foodbank says that anyone who needs help can go on their website, at Idahofoodbank.org, and click on the button that says get food.