Idaho Foodbank Nominations for Idaho Philanthropy Day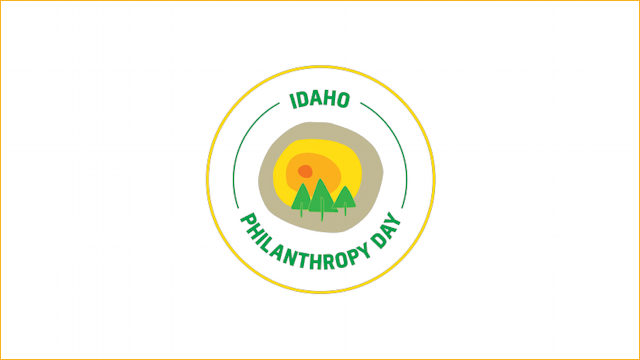 In celebration of Idaho Philanthropy Day, the Idaho Nonprofit Center and its partners are recognizing the amazing philanthropic work of nonprofit organizations, foundations, businesses, and individuals with the annual Idaho Philanthropy and Brightest Star Awards.
The Idaho Philanthropy Day awards encompass the spirit of philanthropy including, time, talent, treasure, and involvement in the community. Virtual ceremonies are being held in North, Southwest, and Eastern Idaho on November 9, 13, and 16, 2020.
The Idaho Foodbank nominated companies and individuals who have gone above and beyond for their community. This is never an easy task. The Idaho Foodbank team is genuinely overwhelmed by the outpouring of support and generosity from corporate donations to the thousands of volunteer hours logged annually to the young donors bringing in shelf-stable food they hand-collected with fellow students. There is never a shortage of incredible folks to honor with a nomination for the Idaho Philanthropy and Brightest Star awards, however, duty calls. This year, the following Idaho Foodbank nominees have been named award finalists:
North Idaho Nominees:
Outstanding Nonprofit
United Way of Moscow/Latah County – Moscow, ID
 As a smaller nonprofit organization, the United Way of Moscow/Latah County demonstrates both innovation and collaboration in their field. A rural community's needs can differ based on the community itself and, in addition to the annual grant program offered by the United Way of Moscow/Latah County Elizabeth Prasil and her fellow team members find thoughtful ways to provide funds and volunteer support. Collaboratively speaking, they work with 20 human service agencies and local businesses to meet their objectives.
Considering ways to maximize their support and taking customized approaches to problem-solving, as the pandemic began and food insecurity issues were brought to them, they used food gift cards to help bolster the local economy and meet needs in Moscow. They also donated funds to rural food pantries to make purchases, and they funded the Idaho Foodbank to make a mobile delivery to a community that didn't have a pantry. The Moscow/Latah County United Way takes the extra steps to ensure the funds they grant, the donations they make, and the volunteer service they provide is what those they are serving really need.
Outstanding Adult Volunteer- Brightest Star
Tom and Joan Bender – Potlatch, ID
 Upon retirement, Tom & Joan Bender moved to the rural community of Potlatch, Idaho. They volunteered at the local food pantry, joined City Council, and volunteered at a nearby assisted living center. They led the Potlatch Pantry Food Board, obtained funding, developed plans, obtained a 100-year lease for one dollar from the city, and led the construction of a new ADA accessible facility. The new facility increased its capacity, has refrigerators and freezers, and room for volunteers.
The Bender's humility, hard work, dedication, perseverance and get it done attitude makes Tom & Joan Bender very deserving of being recognized with the Outstanding Adult Brightest Star award. No challenge has been too big and no risk has been too daunting for them to serve those in need.
Southwest Idaho Nominees:
Outstanding Philanthropic Company/Foundation
Jacksons Companies – Meridian, ID
John and Cory Jackson, along with the team at Jacksons Companies, are passionate about building strong and healthy families, communities, and a better Idaho for all. Their commitment to charitable giving has been a mainstay of the company from the beginning and continues to be felt today. They are quiet philanthropists making a significant impact on families, children, and individuals struggling, and they are providing resources to create long-term and meaningful change.
Jacksons Companies, hearing The Foodbank's capacity challenges, before the pandemic, came up with a solution by way of a facility they were vacating. The facility, which mirrors the long-term projections for capacity needs to serve the entire state of Idaho, could almost not be more perfect. Thanks to the passionate leaders of Jacksons Companies a gift of $1.88 million from Capitol Distributing Inc. and Jacksons Companies catapulted The Foodbank's capacity expansion into reality in 2019.
This incredible donation was the catalyst for The Idaho Foodbank to secure the building and begin construction of Idaho's largest and newest hunger relief facility set to operate in late 2020. This facility will allow The Foodbank to provide not just food but healthy food to every county of Idaho now, through the recovery from the pandemic, and long into the future.
Outstanding Philanthropic Media/Marketing Company
KIVI – Channel 6 – Nampa, ID
KIVI is what we call an 'All In' partner at The Idaho Foodbank. Their approach is not just to cover what's happening in the community, but getting involved and using their influence, knowledge, and leadership to help raise funds or educate the community about hunger and hunger awareness. They are with us all year long, supporting however they can. It's not just about that one thing they did that was awesome…it's about their partnership and walking alongside us all year long.
Eastern Idaho Nominees:
Outstanding Adult Philanthropist
Jessica Goudy – Ammon, ID
Jessica Goudy has volunteered for over 5 years at The Rexburg Mobile Food Pantry. This mobile pantry is located in Madison County which has the highest rate of food insecurity in the state. Each month they serve between 450-550 families. She works closely with The Idaho Foodbank to ensure the food is secured and delivered to their mobile location. She does all of this while working for the local school district and taking care of her family. This mobile pantry has used a 'drive-through' model even before the COVID-19 pandemic began. It is through Jessica's leadership the pantry is able to serve so many families with a very efficient process they designed. Her delivery method is what inspired The Idaho Foodbank's personal food distribution system. Thanks to her The Idaho Foodbank can now provide enough food for 1000 families in approximately 2 hours!
Outstanding Youth Philanthropist
Alina Rahim – Pocatello, ID
When she was just 13, Alina co-founded an organization called Youth Activism Society (YAS). The mission of YAS is to empower local youth to advocate for marginalized communities and volunteer with local initiatives, spanning from food banks to raising funds for girls' education in Nepal. YAS started as a small group of four teenagers from South-East Idaho who shared a passion for volunteerism, community service, and sociopolitical activism. Under her leadership, YAS now has chapters in Idaho, Utah, California, Michigan, and Texas, with plans to expand to New York and North Carolina, totaling 5+ chapters and 40+ members. Her philanthropic efforts have ranged from organizing reading and writing camps for Indigenous underserved children on the Shoshone-Bannock reservation, working with the foodbank on ending food insecurity, facilitating medical clinics in Nepal, funding girls' education, volunteering at the local hospital, working at the soup kitchen, and more. She says that she owes these achievements to her community that has supported her and YAS from the beginning.