Help Idaho Hunger Relief Though Your State Tax Return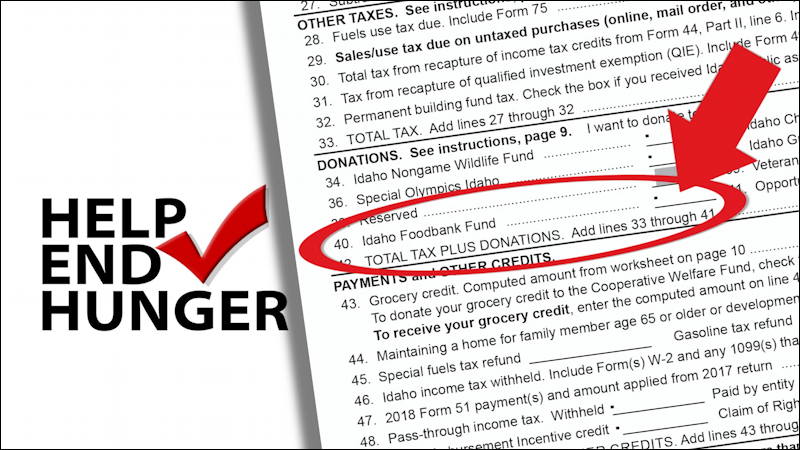 The Idaho Foodbank has just published an updated PSA video for The Idaho Food Bank Fund grant program. The Idaho Food Bank Fund gives Idaho taxpayers the opportunity to help hunger relief organizations through a "check-off" donation on their state tax return. When the minimum Fund balance is reached – as required by the Idaho State Legislature – non-profit organizations such as food pantries, community kitchens, senior centers, and shelters can apply to the Idaho Food Bank Fund for grants.
[embedyt] https://www.youtube.com/watch?v=HIjSSa_lQIU[/embedyt]
[divider style="solid" color="#cccccc" opacity="1″ icon_color="#666666″ icon_size="15″ placement="equal"]
In the past, grant funds have been utilized for community hunger relief projects. Some examples include:
Purchasing food for distribution
Replacing an aging refrigerator or freezer
New shelving
Food storage
Education programs
The Idaho Food Bank fund is administered by The Idaho Foodbank, Community Action Partnership Association of Idaho and Catholic Charities of Idaho. For more information visit The Idaho Food Bank Fund website.