IdahoKind Campaign Kicks Off on January 18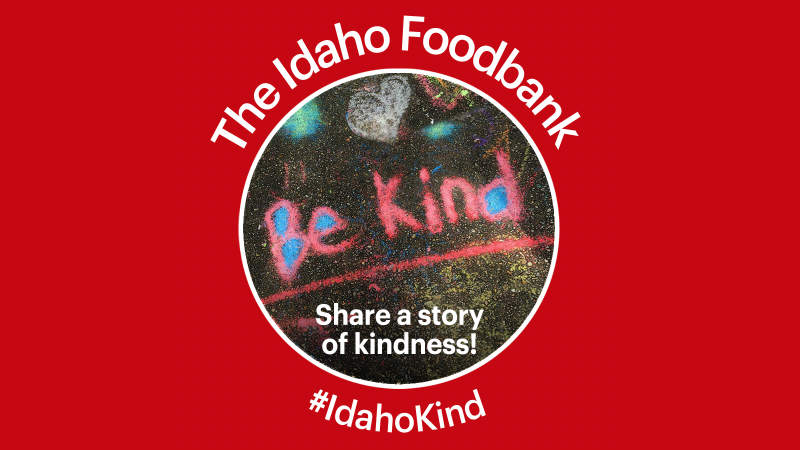 Inspired by the generosity of Duane and Lori Stueckle, The Idaho Foodbank is kicking off #IdahoKind – the first fundraising and awareness campaign of its type for our organization.
[button color="blue" link="https://idahofoodbank.org/idaho-kind-2021/" size="default" target="_self" block="false"]Visit Our IdahoKind Page[/button]
Launching on Martin Luther King Jr. Day, January 18, and running thru Valentine's Day, The Idaho Foodbank is encouraging the community to share kindness. Anyone can participate by sharing a story of kindness, volunteering in their community, writing a kind note, sharing heartwarming moments, or donating.  Use the hashtag #IdahoKind and share your feel-good stories on social media.  
We are excited to see your #IdahoKind posts and thank you for helping us to meet the Stueckle family's $100,000 match challenge and spread kindness and nutritious food throughout the state. If we can meet the match, we will be able to provide food for up to one million meals for Idahoans. 
[button color="red" link="https://idahofoodbank.org/idahokind/" size="default" icon_before="fas fa-heart" icon_after="fas fa-heart" target="_self" block="false"]GIVE TODAY[/button]