In Partnership with Communities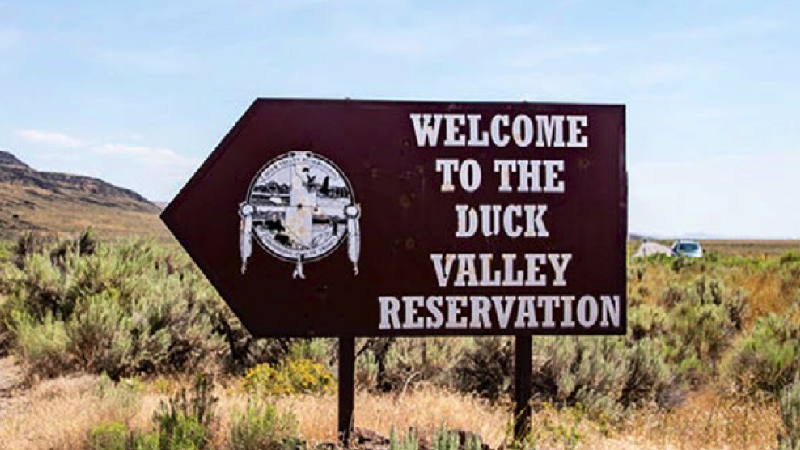 To better understand the needs of communities experiencing hunger, The Idaho Foodbank employed community liaisons through generous grant funding from Feeding America and the Micron Technology Foundation. Our community liaisons are focused on building partnerships to formulate long-term solutions to hunger in rural Southwest communities, the Native American/Indigenous tribes residing on Idaho's reservations and Hispanic/Latinx and refugee communities in South Central Idaho. In the first of a three-part series, we asked one of our liaisons, Jason Pretty Boy, to share the significance of his position in his own words:
In Lakota, my indigenous language, we say "Mitakuye Oyasin." Roughly translated it means, "We are all related," reiterating the idea that community comes first. This is the cultural ideal that drives my work. Understanding those we serve is paramount. The community liaison program was designed with that in mind, as part of a plan of action to establish or amplify our connection to populations. The program, at least in my opinion, is a think-tank style component of forward-thinking nonprofits — one that looks to the past and future to find common ground. This common ground allows us to create and sustain resiliency moving forward, better preparing us to meet any challenge.
My work has focused on finding and bolstering relationships with the Indigenous nations that have called Idaho home for thousands of generations. There are five federally recognized tribes that call Idaho home — The Shoshone Bannock Tribe, The Duck Valley Shoshone Paiute, The Coeur d' Alene Tribe, The Nez Perce Tribe, and The Kootenai Tribe. Indigenous Culture is not a monolith. Quite simply, there are 500+ individual nations, each with their own way of doing things. But one thing these nations have in common is their relationship with food.
In a time before colonization, Indigenous nations focused on common survival — essentially growing crops, hunting, or sourcing diet staples. While not all tribes were agriculture-based, almost all had some form of agriculture mentality. This agricultural mentality was aimed at keeping plant-based staples healthy, which could include purposefully setting fires to clear out overgrowth to allow for new plants or skipping harvesting areas to allow for regrowth. In Idaho, salmon has played a large part in the dietary cycle of the Indigenous people. For the Shoshone Paiute people, salmon made up one of their four primary foods, followed by berries, roots, and big game. Water is considered a fifth "first food," that takes on a bit of a spiritual nature as it is utilized as the first medicine and truly is life. After colonization, most Indigenous Nations' ways of life were disrupted to the point that they no longer could sustain themselves on their traditional food sources.
The first tribal group we contacted to establish a working relationship with was the Duck Valley Shoshone Paiute, known in their language as the Nume/Nuwe. Located about one hundred miles south of Mountain Home on the Idaho-Nevada border, Duck Valley is a beautiful town with mountains on one side, a desert plain on the other, and the lake in the middle that gives the valley its name. Duck Valley is a food desert, with only one place to access groceries – a small convenience store. To access affordable food, inhabitants must travel 100 miles to Mountain Home or 100 miles to Elko, Nevada. In order to address the potential lack of food for individuals who could not make the trip, Brandy Bullchief, head of the Food Distribution Program on Indian Reservations (FDPIR), decided to create a food pantry. The pantry, originally stocked out of Brandy's pocket and surplus food from the federal programs, met a need in the small community. As more people found out about the food pantry, Brandy's need for food to stock the pantry grew. Keeping community-based solutions in mind, my outreach to Brandy in Duck Valley was simply, "What can The Idaho Foodbank do to help you feed your people?" Brandy shared that their needs were, "better supply of food and storage shelves." She reiterated that as high rates of obesity and diabetes are a health concern on reservations, she wanted to be able to provide fresh food that wasn't highly processed. Through much collaboration, we now have a partnership with FDPIR that allows us to supply fresh foods to over 200 families. Moving forward, having a community liaison will allow the conversation and relationship to continually progress utilizing community-based solutions.