Staff Spotlight – Katie Barnhill, Nutrition Education Specialist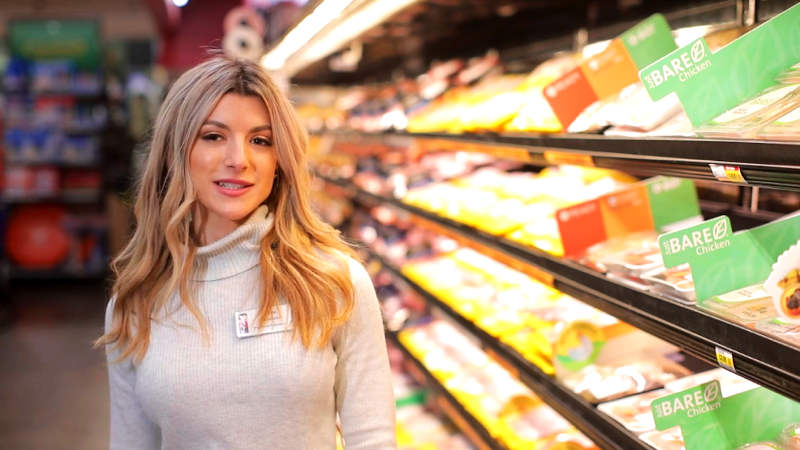 What are some of the responsibilities of a nutrition education specialist?
My primary role is to coordinate the Cooking Matters program, which is a series of six hands-on classes that give cooking instruction, along with providing nutrition education and practical tools so that people can make healthy and budget-conscious decisions regarding food.
I also serve as a resource support and liaison for the approximately 65 partners in the South Central region of Idaho. These partners include schools, food pantries, senior centers, feeding sites, shelters and mobile pantries. In fact, my Twin Falls office is located in the same building as The Mustard Seed Ministries; one of our amazing partners dedicated to serving the Magic Valley community.
How has COVID-19 changed your work?
I instantly focused all my efforts on our partners in the South Central region. I was part of a crisis communication unit that was in constant contact with each of our community and school partners to identify their specific, evolving and rapidly expanding needs so that we could ensure their doors remained open.
My role also expanded to take on the coordination of large scale "Farmers to Families" USDA food box distributions. You may have seen news stories on television featuring these events. Each household receives approximately two boxes of food containing milk, butter, cheese and cooked meats along with a variety of fresh fruits and veggies. These events are set up as a drive-thru distribution. People stay in their cars and volunteers put the food boxes in their trunks or backseat. The food is given away free to anyone who needs it. This program has been truly successful for our communities. We run out of boxes every time we hold one of these distributions.
What is the greatest joy in your work? 
I love hearing the success stories from the people we serve. I will always remember a particular mother and daughter who bonded during the series of Cooking Matter classes. The daughter was 16 years old and they were having a rough time in their relationship. By the end of the class, they had learned to work together and communicate better. I remember the joy in the mom's face when she told me how happy she was that her daughter was with her during these classes.
I am also overwhelmed by the gratitude of the people who receive the "Farmers to Families" food boxes. They are always so thankful and relieved. It is powerful to be a part of something that gives people nourishment, but also peace of mind.
How would you describe The Idaho Foodbank to someone who is new to Idaho?
The Idaho Foodbank is an organization created to end hunger and what makes it unique is the people who work together toward that mission. They are people who are compassionate, patient and willing to help you learn; giving you tools to make healthy choices.