News

North Central Idaho Branch
Ken Jensen in Lewiston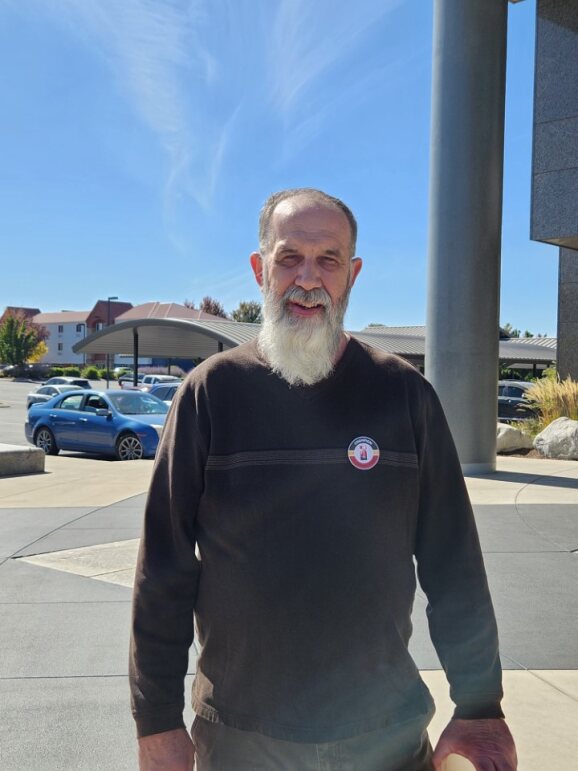 The Idaho Foodbank is pleased to introduce Ken Jensen, our new North Central Idaho Branch Manager in Lewiston! He was most recently the Inventory Control Coordinator at The Idaho Foodbank's headquarters in Meridian. Ken has an extensive history in food banking that started in 1995 at The Foodbank.  
Ken is a graduate of Coeur d'Alene High School, Boise State University, and retired as a sergeant in the United States Air Force. Ken has worked for The Idaho Foodbank in a variety of roles, including time as the Director of Operations, Children's Nutrition Coordinator, and Inventory Control Coordinator. In these roles at The Idaho Foodbank, Ken has worked on the Picnic in the Park and Backpack programs for children; lead the logistics for volunteers and donated trucks to distribute food; and coordinated the food inventory demands in our warehouse. Ken also spent time working for the food bank in the Spokane area and serving Idahoans in need in north Idaho.
Outside of his time working, Ken and his wife spend time with their Newfoundland and Labrador dogs. He is excited about exploring the new fishing opportunities in North Central Idaho!
Ken is looking forward to working in Lewiston to be closer to where he grew up and make a positive impact on the lives of our neighbors in need. Mike Wigen is still with The Idaho Foodbank in Lewiston, working as the Operations Support Supervisor.
We are excited to have someone with Ken's experience as the Branch Manager in Lewiston!