Ken's story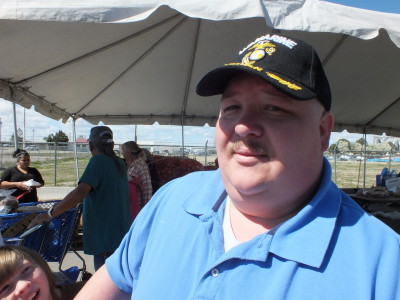 Ken says he remembers the moment well.
He was flabbergasted. He was upset.
Even working full time at a local call center, the bills were piling up. A stroke of good luck had led to Ken's wife getting an interview with a local daycare center. But that feeling of luck was short-lived. Ken and his wife realized, they couldn't afford for her to work.
If she went to work, they'd have to pay for their five kids to go to daycare. Even with employee discounts, the family would end up paying her whole check to daycare and still owe more money each month.
"Honestly, you just suck it up and do what you've got to do. It's life. Life is not always dealing everybody the best cards. You just do what you can do," Ken said.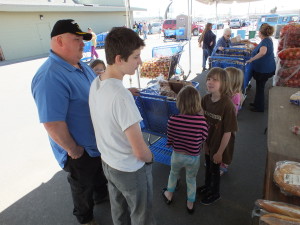 Ken goes to the Oasis pantry in Caldwell, a partner of The Idaho Foodbank. Each time he goes, he enters reluctantly, but he leaves with a cart full of food to feed his family.
"It's difficult for me to go down there because of my pride," he said. "But since we have been going, it's really helped out phenomenally. No question about it. It literally provides the kids meals when they wouldn't have it otherwise. Honestly, I don't care if I eat or I don't, but the kids are different."
Things are starting to look up for Ken. He's close to earning his Masters in Management and his wife just got a job that pays enough to bring home more income. The hope is the end of the struggle is near and they'll be able to do without the donations from The Idaho Foodbank in the near future. But that doesn't mean he won't be at Oasis, anyway.
"I still plan on going there," he said. "I may not be doing it in the same role, but I plan on volunteering and helping encourage people to focus on the light at the end of the tunnel."