KJ's Super Stores Give $40,000 For Child Nutrition Programs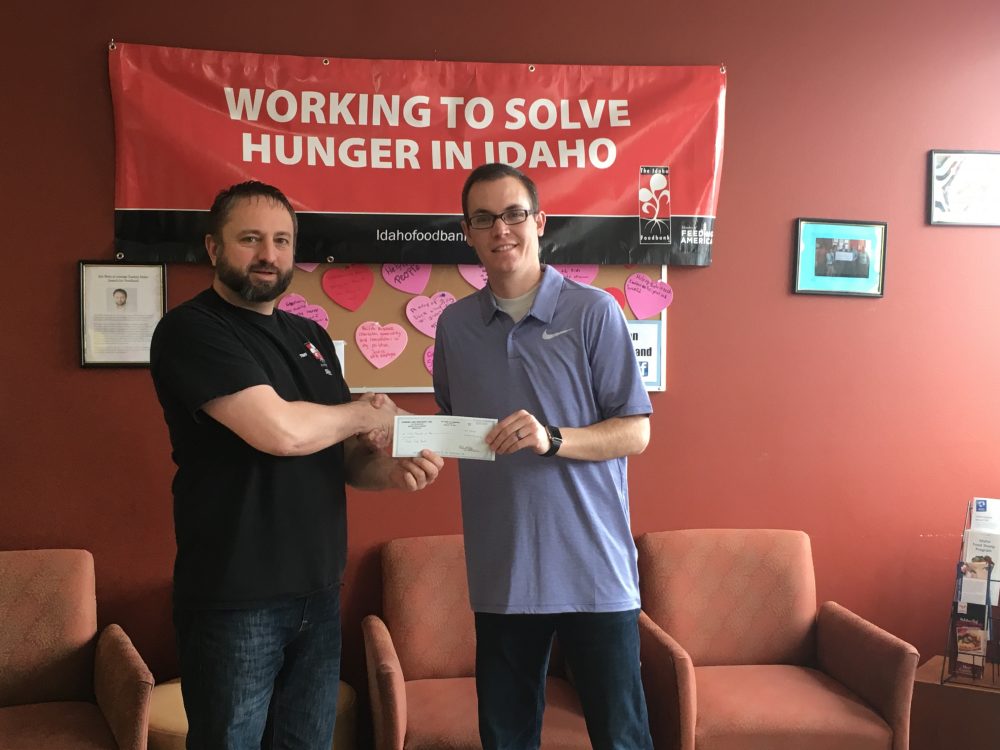 The Idaho Foodbank announced today that KJ's Super Stores, a gas, car wash and convenience store chain with locations in Idaho, Wyoming, Nevada, and Utah donated a check for $40,000. The gift was the result of an in-store campaign during which store associates encouraged customers to "give a little extra" to provide hunger relief to their neighbors in need.
"We are truly gratified by the public's response to our campaign," said Jake Hansen, Regional President for KJ's Super Stores. "We are committed to giving back to the communities where we do business and this campaign was something we felt very strongly about. Based on the results, I would say our customers did too."
The 19 stores in Idaho, Wyoming, Nevada and Utah collected a total of $20,000 between January 15th and 25th, which was then matched by KJ's Super Stores.
"This is exactly the kind of corporate commitment we like to see and encourage," said Karen Vauk, President and CEO of The Idaho Foodbank. "Every dollar that was collected will provide food for 5 meals and that will have a significant impact on the people we serve."
The donation will be directed to Childhood Nutrition programs such as School Pantry and Backpack statewide. These programs ensure that children and their families have access to the nutritious food they need to thrive. Last year the Backpack program served 2,636 children statewide. More than 1,409 households received food for 152,000 meals through the School Pantry program.
For additional information about The Idaho Foodbank programs,CLICK HERE.
In the photo: Jim Beitz, Eastern Idaho Branch Manager for The Idaho Foodbank receives check from Jake Hansen, Regional President for KJ's Super Stores.