Leading the Way: March is Nutrition Month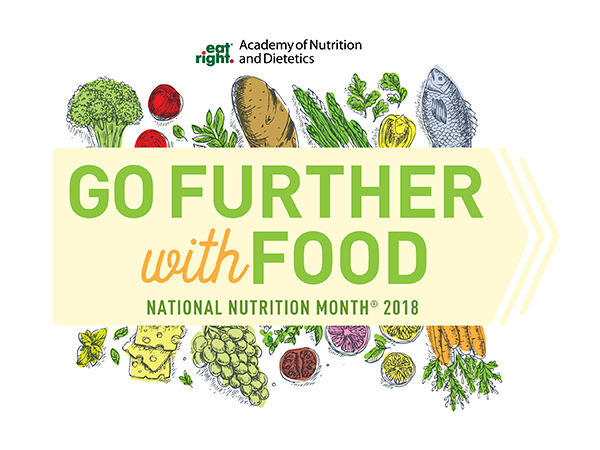 Each month, our talented dietitian Alexa helps us by sharing some tips and information about the great work our programs and services teams are doing. With March being National Nutrition Month, she focused on some of the pieces students will learn when taking our Share Our Strength's Cooking Matters program
This month we are going back to the basics of MyPlate and focusing on creating an eating style that can improve health now and set you up to live your best life!
At The Idaho Foodbank, we recognize healthy dining and cooking habits are part of a healthy life and part of what we hope to achieve through our Hunger to Health Initiative, helping those in need exit that time of need with their health and dignity intact. Small lifestyle and nutrition changes have a big long term impact! Consider changes that reflect your personal taste/texture preferences, culture, and traditions. Think of each change as a "WIN" as you build positive habits and find solutions that reflect your healthy eating style.
Below lists some of the basic Nutrition principles of MyPlate, it is recommended to make these guidelines the backbone of your nutrition plan!
Make half your plate fruits and vegetables
Make half your grains whole grains
Move to low-fat and fat free dairy
Vary your protein routine
Compare the saturated fat, sodium, and added sugars in your foods and beverages
My Plate, My Wins- Fruits and Veggies
Focus on whole fruits more often than drinking 100% juice
Snack of fresh, frozen, canned, or dried fruits instead of cookies, brownies, or other sugar-sweetened treats
Offer whole fruits without saturated fat, sodium, or added sugars as desserts.
My Plate, My Wins- Whole Grains
Choose whole-grain foods more often than refined grains.
Find high fiber, whole grain foods by reading the Nutrition Facts label and ingredients list (the ingredients list should have the first word me WHOLE, or 100% Whole)
Some common whole grains include oatmeal, whole wheat flour, pasta, and popcorn
MyPlate, My Wins- Dairy
Choose low-fat dairy or fat-free milk, cheese, and yogurt.
MyPlate, My Wins- Protein
Mix up your protein foods to include seafood, beans, nuts, seeds, eggs, soy, lentils, lean meats and poultry.
Select seafood twice a week- budget friendly options include- canned salmon, tuna, sardines.
Add beans, peas, unsalted nuts, and seeds in main dishes and snacks
For more information about our programs, CLICK HERE and see how you can join or help!