Lewiston A Chefs' Affaire Wows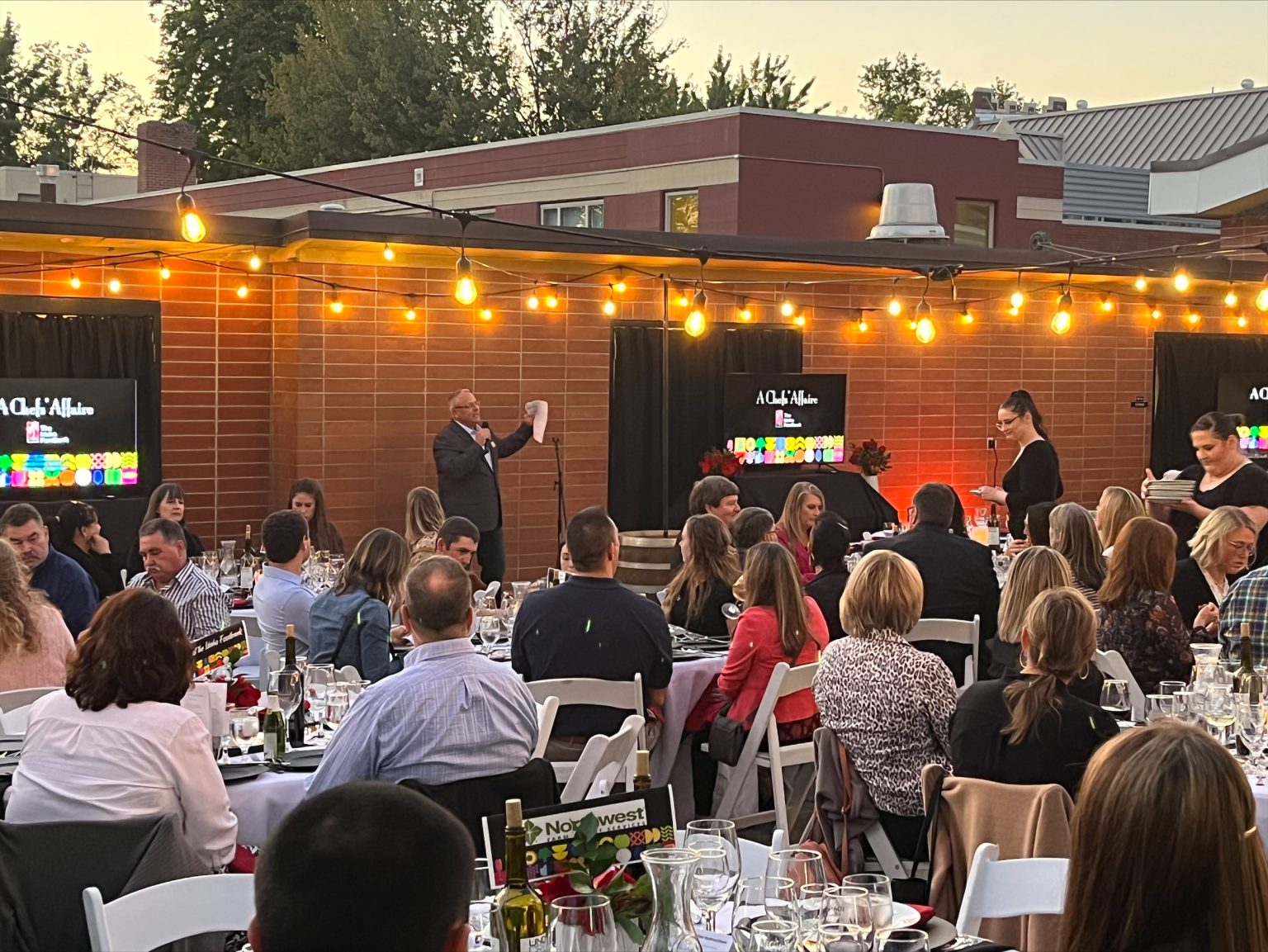 This year was the first in-person A Chefs' Affaire in Lewiston. Last month, over 170 guests enjoyed a delicious four-course meal from Chef Magen Fairley and raised food for more than 260,000 meals. A Chefs' Affaire was held in a beautiful outdoor setting at Lewis-Clark State College (LCSC). The event also showcased the talents of the culinary students at LCSC, who were a part of the cooking and hospitality team.
We appreciate the support for this event from so many in Lewiston, including Title Sponsor Edward Jones. Additional sponsors who made this night possible include: Optum; Agri Beef; Sysco; Rob & Melva Prasil; Idaho Central Credit Union; Tri-State Memorial Hospital; CCI & Spear; and St. Joseph Regional Medical Center.
You can find photos of the lovely event here.