Lewiston Volunteer Highlight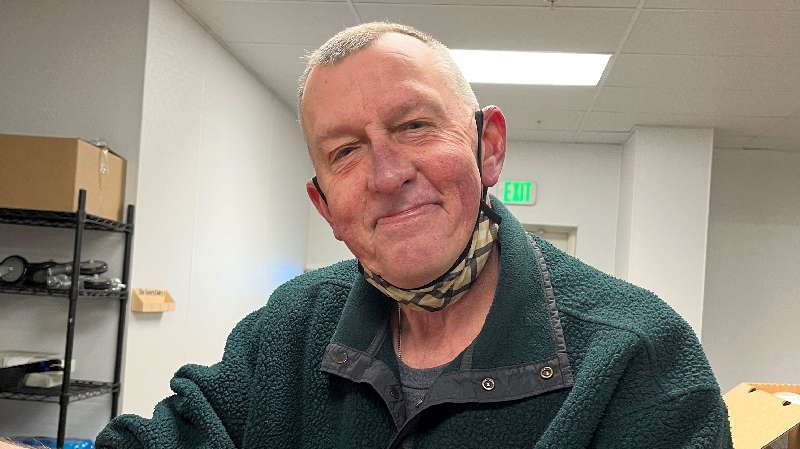 Jim Jacobs has been an extraordinary volunteer with The Idaho Foodbank since 2018. If there is a need at The Idaho Foodbank in Lewiston, Jim is always there to help with a smile on his face. In his four years volunteering with The Foodbank, Jim has served more than 2,500 hours sorting and packing food at the warehouse, distributing food at several of the mobile pantry distributions and so much more!
Jim has a journalism degree from the University of Idaho and is an accomplished journalist writing for the Chicago Tribune & Lewiston Tribune. Having retired from Winco Foods, Jim has an extensive background in grocery, which often comes in handy at The Foodbank! Jim also volunteers with his church and local Community Action Partnership. People like Jim make the world a little kinder each day. We are honored to call Jim a friend of The Idaho Foodbank and thank him for his support.