Making Sense of Nutrition Labels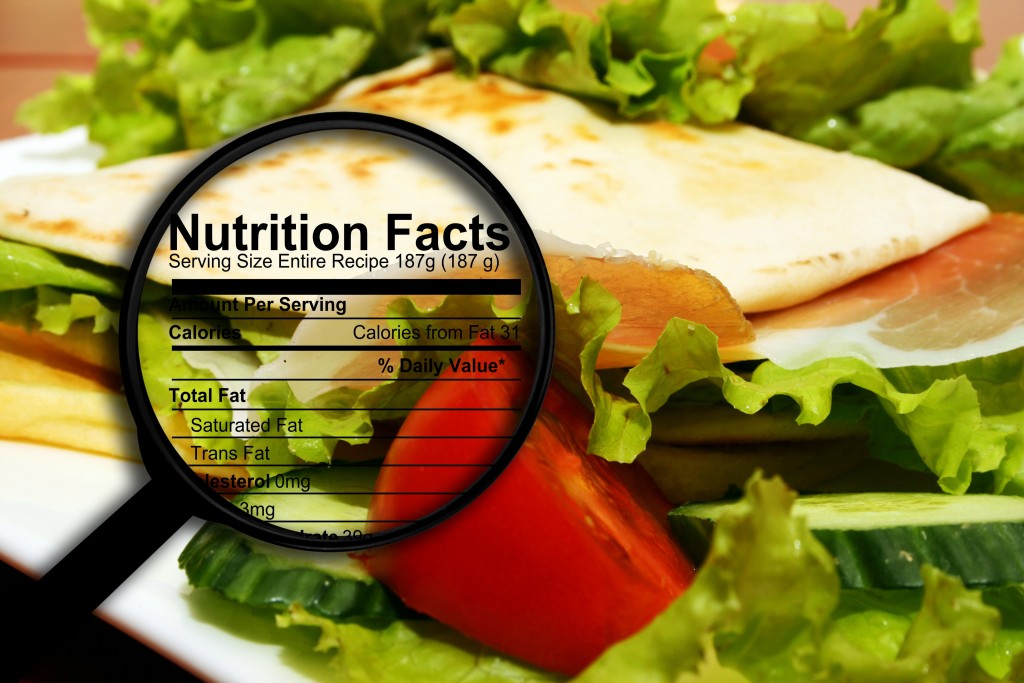 To recognize National Nutrition Month®, we wanted to share some information about reading nutrition labels. Reading the Nutrition Facts label is key to understanding the nutrition content of the foods we consume.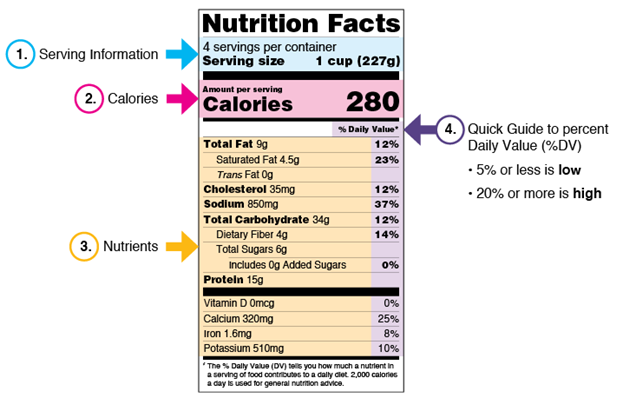 Here are four tips to reading Nutrition Facts labels:
1. Serving Size
The serving information at the top of the label includes the number of servings in the package (servings per container) and the serving size. The serving size in bold (for example, 1 cup) is the amount of food that the calories, macronutrients, and micronutrients are based on. Serving sizes are based on the amount that people typically eat or drink. It is not a recommendation of how much you should eat or drink.
2. Calories
Calories are a measure of the energy the food provides. The calories listed on a Nutrition Facts label are the amount of energy from one serving of that specific food. The quantity of servings you eat will determine the number of calories consumed. General nutrition advice recommends 2,000 calories per day for the average adult. Your individual calorie needs will vary depending on your age, gender, height, weight, and physical activity level. MyPlate.org has helpful information to determine your individualized estimated calorie needs.
3. Nutrients
The nutrients section of the Nutrition Facts label lists macronutrients (carbohydrates, fat, and protein) as well as micronutrients (vitamins and minerals). These nutrients are helpful in evaluating whether a food will best fit your individualized health needs. When looking at this section, there are three nutrients we want to be mindful of: saturated fat, sodium, and added sugars. These three nutrients are ones that we tend to consume too much of and they are linked to adverse health effects.
4. Percent Daily Value
The last section of the Nutrition Facts label is the percent Daily Value (%DV). This section displays the percentage each nutrient contributes to the recommended Daily Value. These can be helpful in determining how much the serving contributes to your daily diet. The Daily Values are reference amounts, displayed in grams, milligrams, or micrograms, to consume daily. These can be helpful in determining how much the serving contributes to your daily diet. This information can also tell you if a food is high or low in each nutrient.
Five percent or less of the %DV is considered low and 20% or more of the %DV is considered high. When choosing foods, select those that are higher in %DV for fiber, vitamin D, calcium, iron, and potassium. Additionally, choose foods that are lower in %DV for saturated fat, sodium, and added sugar.
Next time you're at the grocery store, try using Nutrition Facts labels to choose foods that best fit your health goals and needs.