Micron Employees Donate 1,245 Holiday Turkeys and 285 Hams Tuesday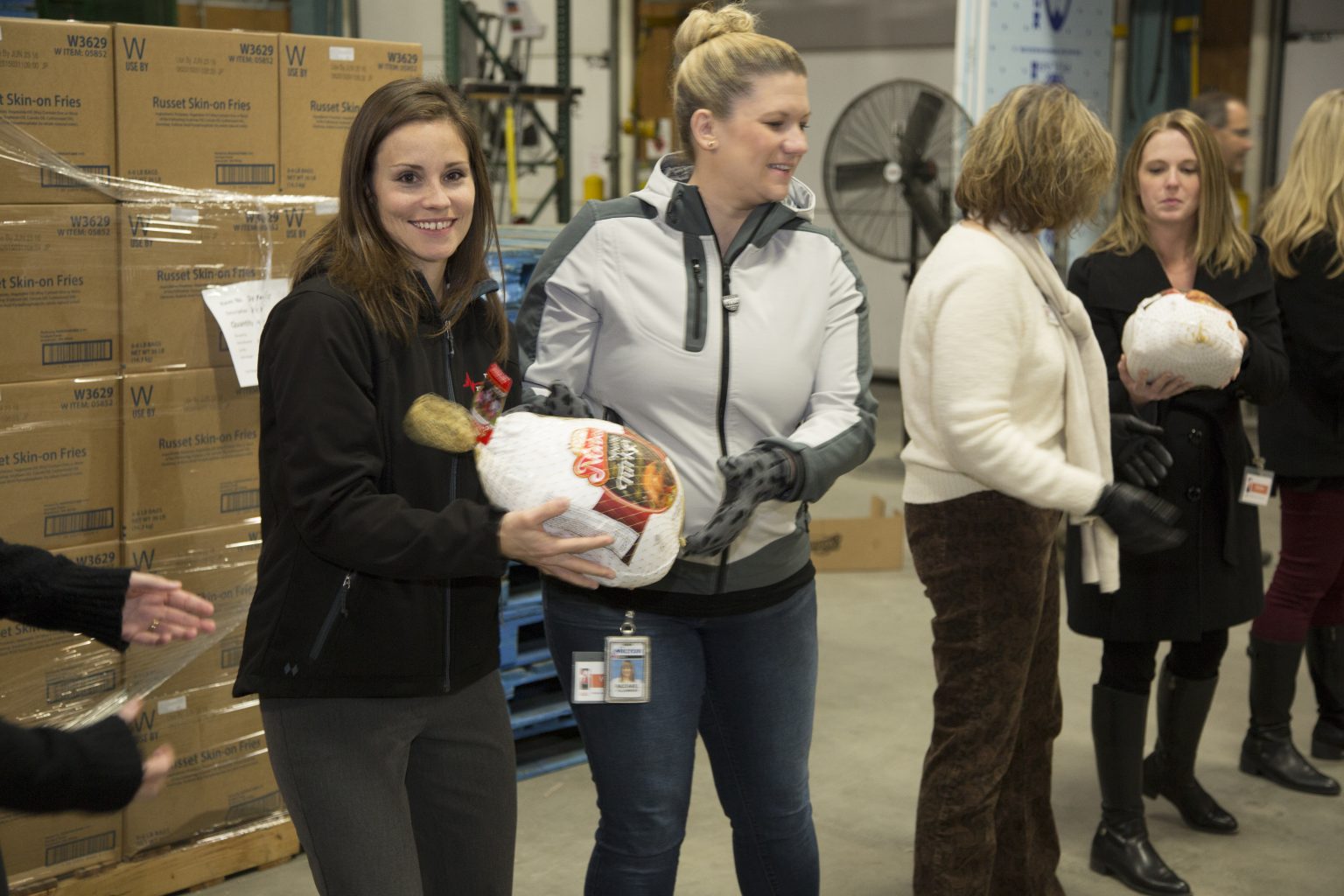 BOISE, ID – A yearly tradition is back to help thousands of Idahoans who are hungry this holiday season. Micron employees have stepped up during the season of giving and donated turkeys and hams to help provide holiday meals for the 1 in 6 Idahoans who are struggling with hunger. On Tuesday, Nov. 17 at The Idaho Foodbank Warehouse in Boise, they kept the 14-year tradition going with a donation to help the 2015 effort, totaling 1,245 turkeys and 285 hams.
Each holiday season, Micron provides employees an annual holiday gift (choice of ham or turkey) in appreciation of their hard work throughout the year. Many employees choose to donate their hams/turkeys to families through The Idaho Foodbank. This tradition dates back to 2001.
Last year, employees donated more than 1,286 turkeys and 340 hams. Since 2001, the donations have totaled more than 21,000 turkeys and hams for Idaho families.
"When our team members started this tradition fourteen years ago, we were moved by their passion for enriching our community and supporting families when they need it most," said Dee Mooney, Micron Foundation Executive Director. "Today that passion and pride is as strong as ever. We couldn't do it without the tireless efforts of The Idaho Foodbank and all they do to support Idahoans every day of the year."
This holiday season The Idaho Foodbank's goal is to acquire and distribute food equivalent of nearly 2.5 million nutritious meals – 3 million pounds – to families in need across the state.
"During this time of year, we are doing everything we can to provide as many meals to as many people as possible," said Karen Vauk, President and CEO of The Idaho Foodbank. "Each of these turkeys and hams represent a Micron employee helping us in our effort and a family receiving the gift of a holiday meal."