Micron Employees Donate More Than 1,200 Turkeys And Hams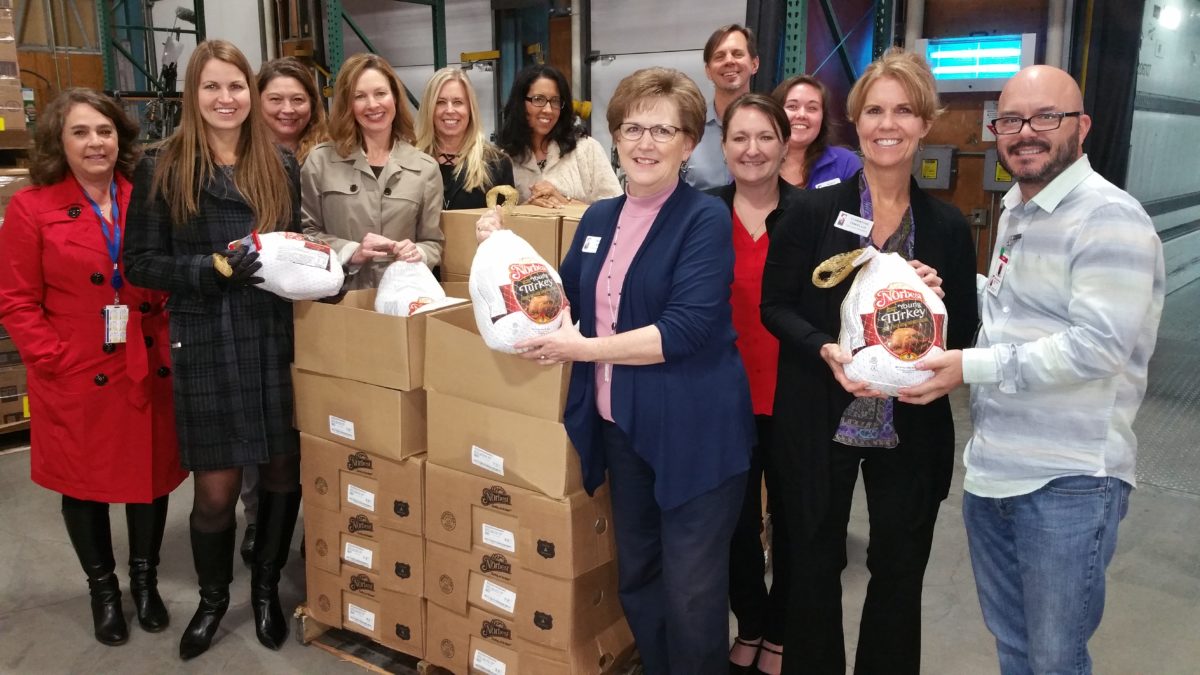 Micron Employees Donate 912 Turkeys and 324 Hams
Micron employees have once again stepped up to help solve hunger in their communities with a generous donation of turkeys and hams for holiday meals to help the 1 in 7 Idahoans struggling with hunger.
On Tuesday, Nov. 15 at The Idaho Foodbank Warehouse in Boise, they continued a 15-year tradition with a 2016 holiday donation totaling 912 turkeys and 324 hams.
Micron provides employees an annual holiday gift (choice of ham or turkey) in appreciation of their hard work throughout the year. Since 2001, many employees have chosen to donate their hams/turkeys to families through The Idaho Foodbank.
This year's donation brings the 15-year total to more than 23,000 turkeys and hams for Idaho families.
"Over the last 15 years ham and turkey donations to The Idaho Foodbank has become one the great traditions by our team members," said Dee Mooney, Executive Director of the Micron Foundation. "We are honored to continue our partnership with The Idaho Foodbank to help ensure that others in our community have the comfort of a holiday meal."
This holiday season The Idaho Foodbank's goal is to acquire and distribute food equivalent of nearly 2.5 million nutritious meals – to families in need across the state.
"Each holiday season, we work to distribute as much food to as many people as we can help," said Karen Vauk, President and CEO of The Idaho Foodbank. "For Idahoans in need, these gifts help take away a burden. Each turkey and ham will help make the holidays brighter for our friends and neighbors."