New Facility Enables More Education In North Central Idaho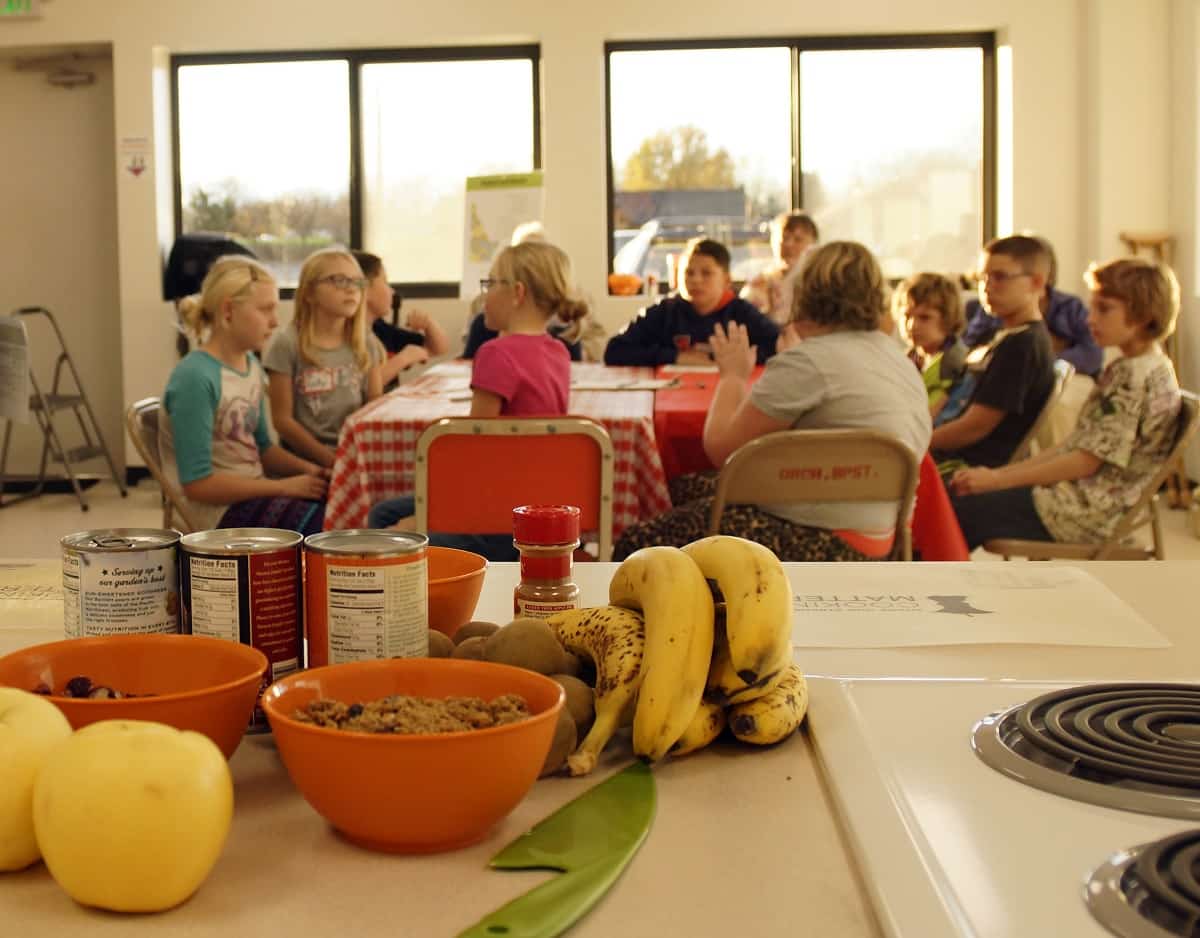 When it came to building the new North Central facility to serve the community including a teaching kitchen was a no-brainer. A key focus of The Idaho Foodbank is nutrition and the ability to teach hands-on cooking skills as well as provide education through the Cooking Matters Program was very important.
Cooking Matters is a 6-week, hands-on, cooking-based program for all ages that teaches food preparation and food budgeting skills that people need to make lasting changes to their eating habits. The new teaching kitchen enables those classes to be taught in clean, well-lit open space. The teachers can display the techniques and skills they're teaching in a controlled atmosphere and the adults and children who are learning can make mistakes and messes without having to be concerned.
The two classes have now been completed in the new teaching kitchen – one with a focus on kids and the other for families. All 10 of the children graduated the class. Welcoming participants to the kitchen was amazing. With larger space and without having to rely on space in other facilities to put on classes, the classes offered an interactive experience with our instructors and volunteer chefs all while showcasing the facility as a resource for the community.
At the Foodbank, we know solving hunger goes way beyond just supplying food. Cooking Matters helps teach the skills needed to live a healthy, more independent life. We're excited to teach more people and help our community learn.
To learn more about Cooking Matters, CLICK HERE.