Communities Coming Together – Potlatch Food Pantry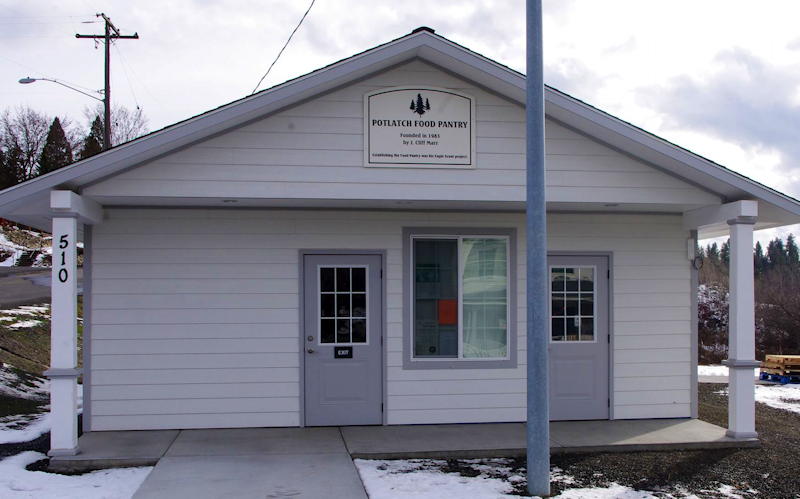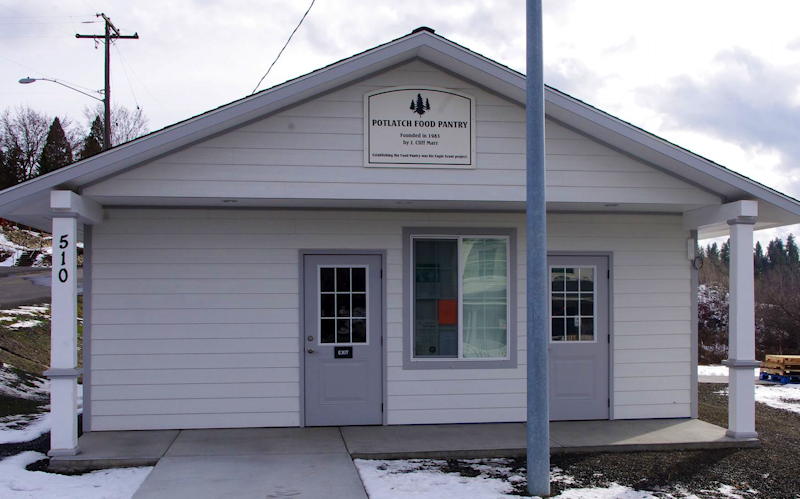 The Idaho Foodbank works with Food Pantries across the state from big cities to small towns of fewer than 1000 people, like Potlatch, Idaho.
Joan and her husband Tom moved to Potlatch to retire, but they aren't people who like to sit around. In 2012, the very first place they visited to volunteer was the local food pantry, helping locals with a hand up. They had never been involved with a foodbank before.
Both in their 70's, Tom and Joan are deeply committed to the success of the food pantry. Tom handles the ordering and inventory. Joan works with the volunteers, distribution, and grant writing.
In November 2016 Tom, Joan, their friends, the community, and local businesses donated their time and supplies and opened the doors to a brand new pantry.
The 800 square foot building, built on donated land and conveniently located across the street from City Hall. Joan says that, "Knowing that our community worked together to make this a reality is pretty cool!"
The Potlatch pantry is 100% volunteer driven. The small, but dedicated group, has seen a major increase in visitors in the last four weeks. Joan attributes this to the drastic drop in unemployment payments. Just last month they recorded 260 individuals, about 65 families, 10 of which were brand new to the pantry.
Folks can rest assured, the Potlatch pantry won't be closing its doors. They are going to keep feeding people with or without a pandemic. Joan adds, "If someone calls us for food, we will help. Tom and I are always available day and night."
Thank you Potlatch Pantry for the support you provide in your community!