Nutrition Education and Physical Activity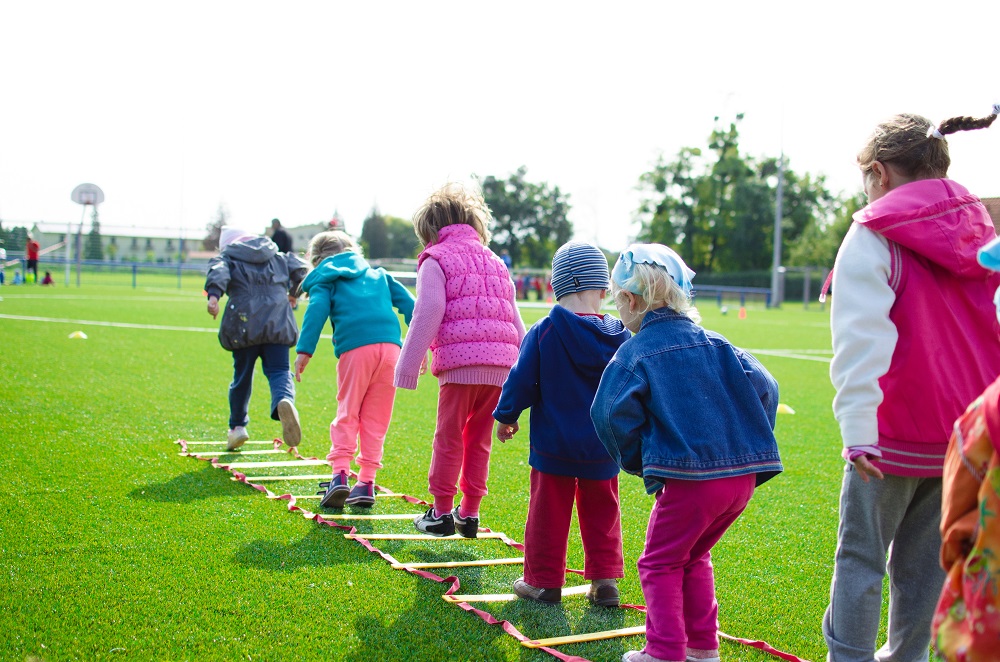 Each month, our talented dietitian Alexa helps us by sharing some tips and information about the great work our programs and services teams are doing. With April weather improving and more of us heading outside, this month's focus is focused on physical activity.
Warmer weather and longer days with sunlight call for increasing physical activity. Regular physical activity is one of the most important things that you can do for your health. There are a ton of benefits that come along with increased physical activity. Those benefits include reduction in the risk of many chronic diseases, weight management, improved sleep patterns, improved mental health and mood, and strengthen bones and muscles.
There are multiple types of physical activity: aerobic activities, muscle-strengthening activities, and bone-strengthening activities. Getting a mix of each is essential to your health and increases the benefits associated with physical activity!
Aerobic activity causes a person's heart to beat faster than usual. Examples- walking, running, bicycling, jumping rope, and swimming.
Muscle-strengthening activity includes resistance training and lifting weights, which causes muscles to work. Examples- using elastic bands, weights, or using body weight for resistance (doing push-ups).
Bone-strengthening activity is the kind of activity that produces a force on the bones to promote growth and strength. This force is commonly produced by impact with the ground. Examples- jumping jacks, running, and weight-lifting.
Recommendations:
Ages 6-17: Children and adolescents should do 60 minutes or more of physical activity daily.
Ages 18-64: Adults should do at least 150 minutes (2 hours and 30 minutes) a week of moderate-intensity or 75 minutes a week of vigorous-intensity aerobic physical activity. Adults should also include muscle-strengthening activities that involve major muscle groups on 2 or more days a week.
Ages 65 years and older: Older adults should follow adult's guidelines. When older adults cannot meet those guidelines, they should be as physically active as their abilities and conditions will allow.
There are a lot of barriers to being physically active, but know that some physical activity is better than none!
When thinking about which way you are going to increase your physical activity, focus on making small changes, try to make it fun and enjoyable so it is sustainable!