Nutrition – February is American Heart Month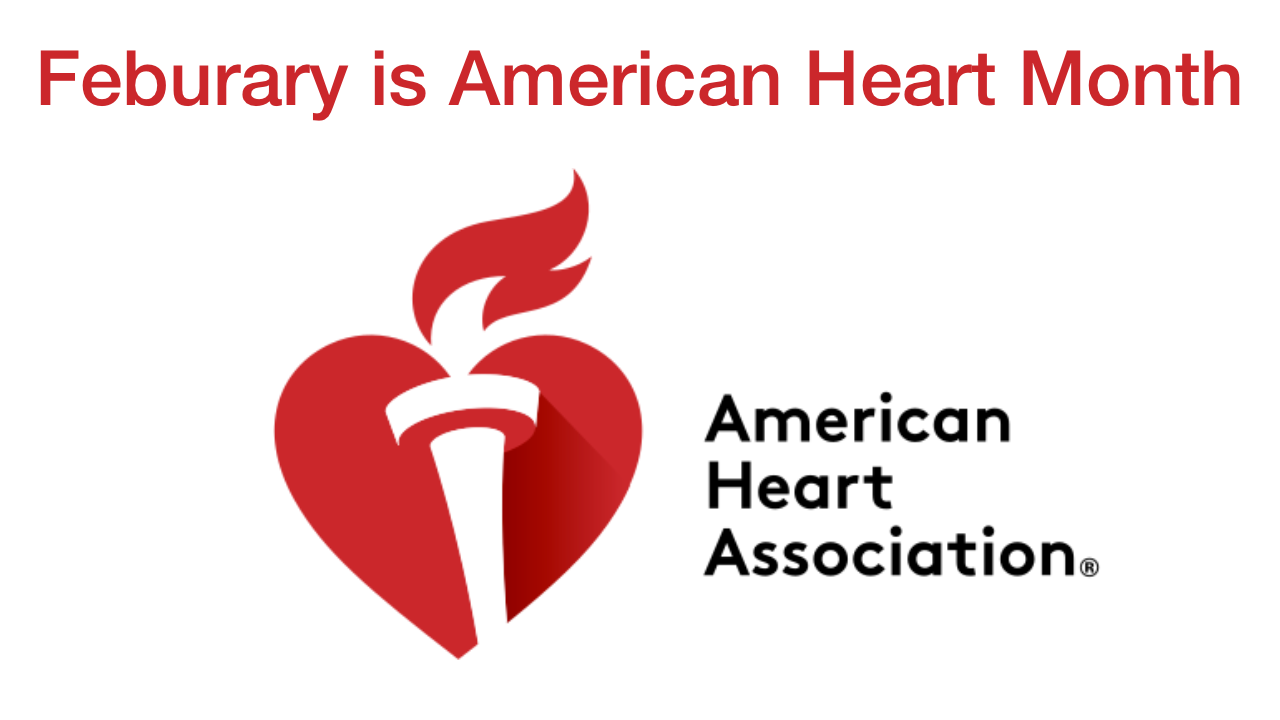 February is American Heart Month, so now is a great time to focus on a heart-healthy diet. Foods rich in nutrients aid in maintaining heart health. Choosing whole grains, eating a variety of fruits and vegetables and reducing sodium is proven to positively impact heart health.
It is no secret that fruits and vegetables are good for health because they are high in nutrients such as potassium, Vitamin C and Vitamin A, and low in calories and fat. A diet rich in potassium is proven to maintain healthy blood pressure. The best part about it: eating fruits and vegetables aligns with every budget as canned, frozen and fresh are equally nutrient-rich!
When choosing canned or frozen items, don't forget to check the nutrition label. Reading food labels is a skill that is often overlooked. You may find some canned or frozen products have added sodium. A simple hack to remove excess sodium is to rinse off the food item with water.
The Food and Drug Administration (FDA) considers something low in sodium if it has 5% DV (Daily Value) or less per serving and 20% DV is high in sodium. This is helpful to know when comparing items off the shelf. Choose products with low sodium and pay close attention to the serving size. By increasing serving size, the sodium level also increases.
Fiber can also support a healthy heart. Regular intake of whole-grain food ensures dietary fiber and improves blood cholesterol levels over time. To ensure a product is whole grain, read the ingredient list on the food label. The first ingredient must read "whole." If you see one of the terms below on your ingredient label, there is a good chance it is a whole grain!
whole grain (name of grain)
whole wheat
whole (other grain)
stoneground whole grain
brown rice
oats, oatmeal (including old-fashioned oatmeal, instant oatmeal)
wheatberries
Nourishing the body with healthy food supports a strong heart. Take the time to read the food label and let the food speak for itself. Interested in learning more? The American Heart Association provides ample resources on heart health, including ways to increase dietary fiber, tips for reducing sodium and recipes.
Try this recipe to get you started on heart health!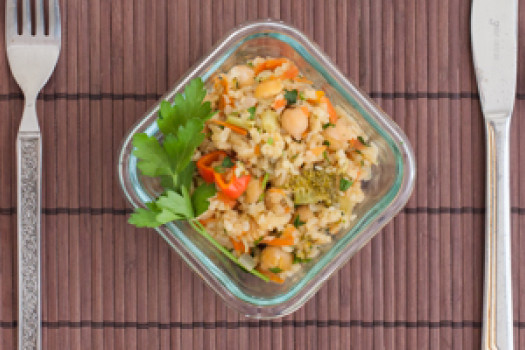 5 A Day Bulgur Wheat | MyPlate
Ingredients
1 onion (medium, chopped)
1 cup broccoli (chopped)
1 cup carrot (shredded)
1 green pepper (small, chopped, – may use red or yellow pepper)
1/3 cup fresh parsley (chopped, or 2 Tablespoons dried)
1 teaspoon canola oil
1 1/2 cups bulgur (dry)
2 cups chicken broth (low-sodium)
8 ounces chickpeas or garbanzo beans (canned, drained)
Directions
Wash and chop fresh onion, broccoli, carrots, pepper and parsley (if using fresh parsley).
Heat canola oil in a large skillet. Add onions and cook until soft.
Add bulgur and stir to coat. Add 2 cups chicken broth to the skillet, bring to a boil.
Lower the heat, add remaining vegetables and chickpeas. Cook for 10 minutes or until the liquid is absorbed.
Add parsley and stir. Serve warm or cold.
Notes
Bulgur comes from wheat. It is actually the kernel of wheat, cracked for cooking. It has a nutty, chewy flavor that is sure to please the healthy appetite, and contains fiber. Canola oil is a healthy choice for vegetable oil.