Nutrition for Brain Health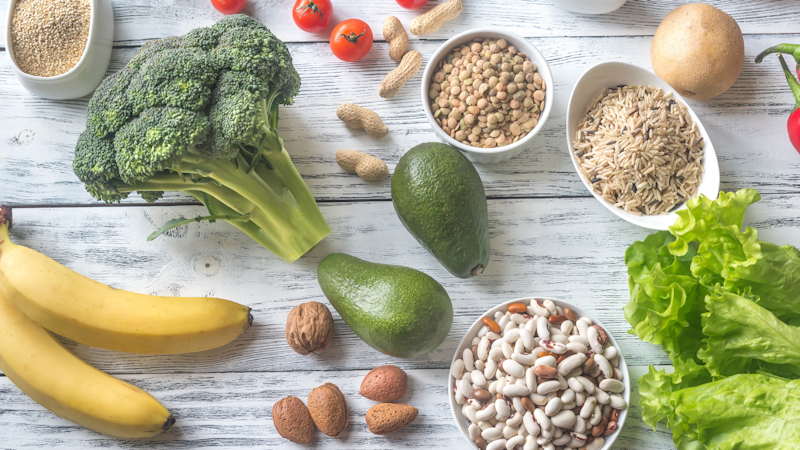 What you eat plays a critical role in how your brain functions. Proper nutrients may improve mood and memory and even slow brain aging. Maintaining good brain health may reduce the risk of Alzheimer's disease. 
These nutrients can help improve your brain health:
Omega-3's sharpen memory and improve mood 
Try incorporating more fish (like salmon or tuna) and less red meat
Walnuts
Tofu
Antioxidants slow brain aging
Fresh, frozen, or canned spinach, kale, broccoli, and other leafy greens
Fresh or frozen blueberries, blackberries, and raspberries
Dark chocolate
Turmeric, cinnamon, and ginger
Black or green teas
B Vitamins reduce inflammation of the brain and improve memory
Whole grains like oats, quinoa, barley, brown rice, and corn
Physical and Mental fitness for Brain Health
Keeping your mind and body fit can also keep your brain in shape! Physical exercise improves blood flow and memory, boosts your mood, improves your sleep, and keeps your brain healthy. Mental fitness activities can strengthen cellular connections and form new ones.
Aerobic exercise, flexibility, and strength training can create new brain cell growth, give you energy, boost brain power, enhance concentration, and increase decision-making skills
Learning new skills, trying new activities or hobbies, and continuing to learn are ways to work on mental fitness
 Information sourced from the Cleveland Clinic: https://healthybrains.org/pillars/