Nutrition: Holy Cow – It's Beef Month!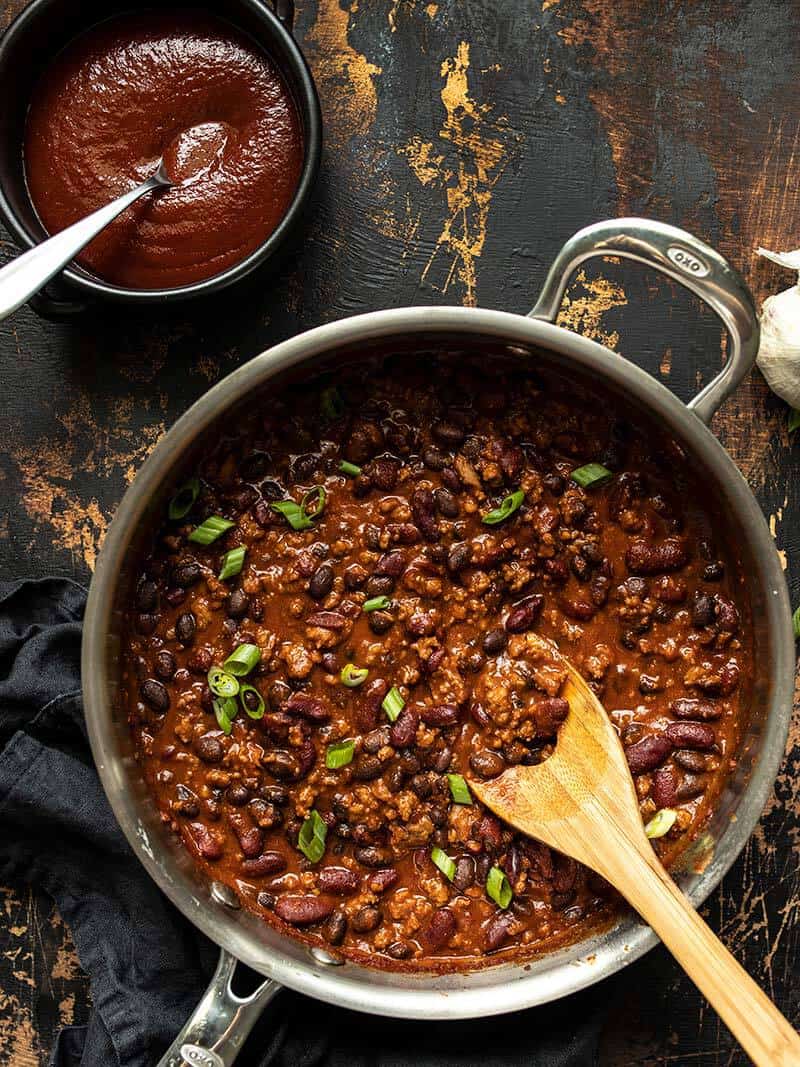 Let's celebrate with ground beef– a versatile food that can be served over greens for salad, made into hamburgers or used for stuffed bell peppers. One way to grill up your favorite recipe for the family and keep healthy eating in mind is to purchase lean meat and season it with herbs and spices. Lean meats contain between 7-8% fat content. Marbling (which is the fat) in beef adds flavor and pairs well with garlic powder, cayenne pepper and onion powder.
Beef is an excellent source of iron and protein. Iron aids the production of a special protein (hemoglobin) that carries oxygen throughout your body and sufficient iron intake may help offset fatigue. Keep beef on your shopping list or visit a local pantry for your preferred protein option.
The USDA defines a lean cut of beef as a 3.5-ounce serving that contains less than:
10 grams total fat
4.5 grams saturated fat
95 milligrams cholesterol
See your food label to verify lean beef and stay fueled this summer with a balanced diet!
Try this BBQ Beef and Beans recipe from the Budget-Bytes website, which offers high quality recipes at a budget-friendly price. You can print the grocery list and view details for this recipe using this link: BBQ Beef and Beans – Budget Bytes
BBQ Beef and Beans
Ingredients
1 Tbsp cooking oil
2 cloves garlic, minced
1/2 lb. ground beef
1 15oz. can kidney beans
1 15oz. can black beans
Homemade BBQ Sauce*
8 oz. tomato sauce
2 Tbsp tomato paste
2 Tbsp apple cider vinegar
2 Tbsp brown sugar
2 Tbsp molasses
1/2 Tbsp Dijon mustard
1 tsp Worcestershire sauce
1 tsp smoked paprika
1/4 tsp garlic powder
1/4 tsp onion powder
1/8 tsp cayenne pepper
freshly cracked pepper
salt to taste
Instructions
Add the oil and minced garlic to a large skillet. Sauté the garlic for one minute over medium heat. Add the ground beef and continue to sauté until cooked through. If using a higher fat content beef, drain the excess fat before moving on to the next step.
Rinse the two cans of beans, then drain them well. Add the beans to the skillet with the ground beef.
Add the ingredients for the Homemade BBQ Sauce to the skillet (tomato sauce, tomato paste, apple cider vinegar, brown sugar, molasses, Dijon, Worcestershire sauce, smoked paprika, garlic powder, onion powder, cayenne, and some freshly cracked pepper).
Stir and cook the mixture until the sauce ingredients have combined and created a thick sauce. Allow the sauce to come to a simmer and then simmer the beef and beans in the sauce for 5 minutes, stirring often. Taste the sauce and add salt to taste (I added 1/2 tsp).
To serve the BBQ Beef and Beans, place 1 cup cooked rice in each bowl, top with 1 cup of the BBQ Beef and Beans, then top with about 1/4 cup shredded cheddar and a sprinkle of sliced green onion.
Nutrition
Serving: 1Serving | Calories: 742.13kcal | Carbohydrates: 100.15g | Protein: 35.45g | Fat: 21.73g | Sodium: 1749.25mg | Fiber: 13.63g