Older Americans Month – Nutrition and Mental Health Tips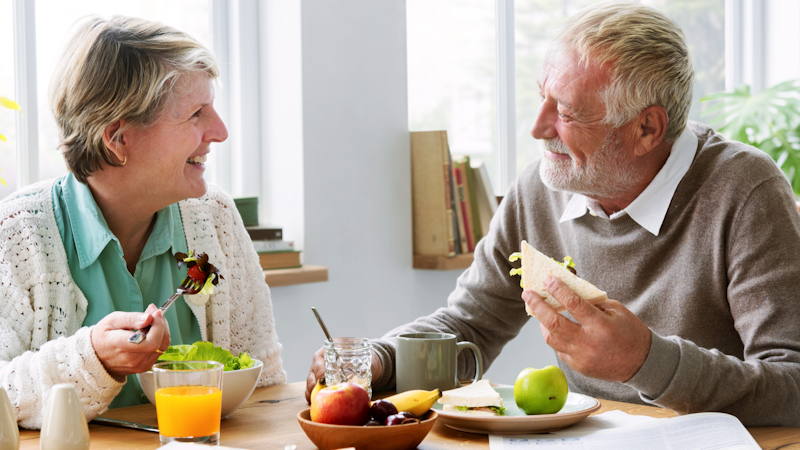 Every May, the US Department of Health's Administration for Community Living celebrates the observance of Older Americans Month.  In May 2019, the theme is Connect, Create, Contribute.
Mental health has an impact on physical health and vice versa. As we age, our physical health may start to decline, and oftentimes that will have an effect on our mental health. For example, older adults with physical health conditions such as heart disease have higher rates of depression than those who are physically healthy.
So how can we eat for our mental health?
Eat in social situations
Eat foods that are satisfying as much as possible
Eat a variety of foods
As part of connecting, eating around friends or in social situations can boost mental health just by enjoying the company around you. Try inviting a friend over for coffee and breakfast or plan a weekly lunch group to sit together and enjoy a meal with friends or family.
Make sure to eat meals and snacks that you enjoy. Eating foods only for health reasons can be mentally draining. Make sure to incorporate exciting and delicious meals to the mix. Maybe an old family recipe might have to make a reappearance!
Eat a variety of foods like fruits, vegetables, whole grains, protein, dairy, and fun foods like ice cream or pastries. Work on listening to your body's hunger and fullness cues to know when to stop eating a certain food. Let's pay extra attention to our physical and mental health this month.
Related articles:
National Institute on Aging – Participating in Activities You Enjoy