Pasta with Pumpkin Sauce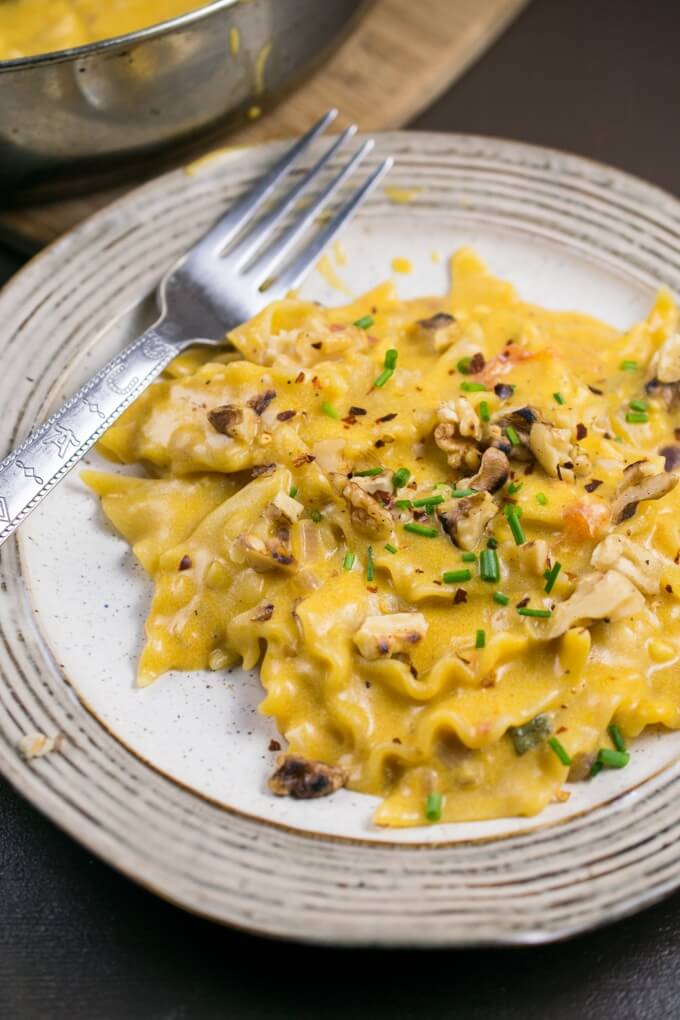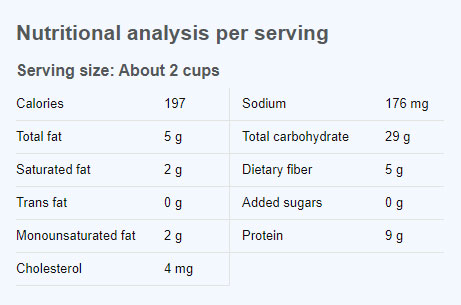 Serves 4
2 cups whole wheat bowtie pasta
2 teaspoons olive oil
1 medium onion, chopped
4 cloves garlic, minced
8 ounces fresh mushrooms, sliced
1 cup low-sodium chicken or vegetable broth
1 can (15 ounces) pumpkin
½ teaspoon rubbed sage
½ teaspoon salt
¼ teaspoon ground black pepper
¼ cup grated Parmesan cheese
1 tablespoon dried parsley flakes (or 3 tablespoons chopped fresh parsley)
Directions
Cook pasta according to package directions.
Meanwhile, place a large skillet over medium to high heat. Add olive oil, onion, garlic, and mushrooms. Cook about 10 minutes or until onion is soft.
Add broth, pumpkin, sage, salt, and pepper. Reduce heat and simmer about 8 minutes.
When pasta is finished cooking, drain, and add to pumpkin sauce. Stir to combine.
Sprinkle with Parmesan cheese and parsley before serving.