PCA Provides 40,000 Boxes For Senior Food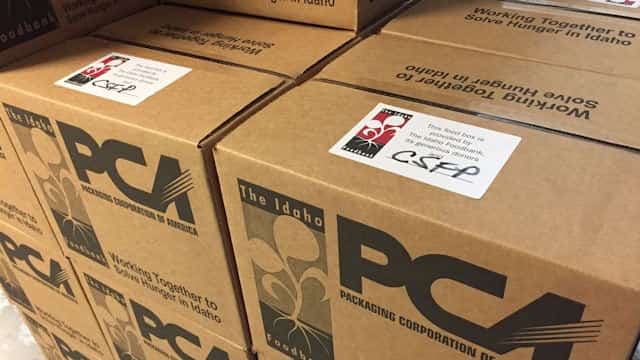 When the Foodbank was in need of boxes to fill with food for seniors in need in June, we were coming up short. With 2,000 food boxes set to go out with items specifically chosen for senior nutrition, we weren't going to have the boxes needed to reach our goal.
That's when Mike Watanabe and Packaging Corporation of America stepped in to help. PCA provided 40,000 boxes which were needed to fill the boxes and distribute the food all over Idaho for months to come.
Partnerships are what make the work to solve hunger. Thank you to PCA for being there when a partner was needed.
To learn more about how your business could provide assistance, CLICK HERE.