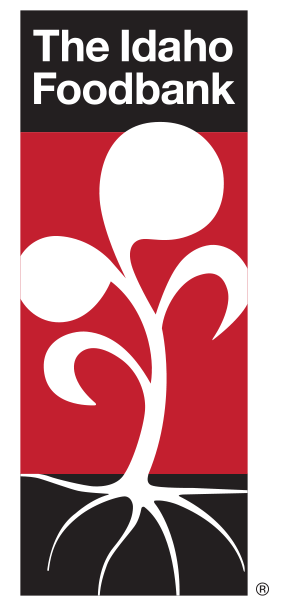 August9, 2023
The Honorable Brad Little
Governor of Idaho
Idaho State Capitol
700 W. Jefferson St. #228
Boise, ID 83720
Subject: Permanent Summer EBT program for Idaho children
Dear Governor Little,
We appreciate your leadership and visible focus on the importance of education in Idaho. Recognizing that nutrition is an indispensable foundational element for the education of Idaho's children, we wanted to express our support for the new, permanent summer food assistance program for Idaho's children. As the largest charitable food assistance organization in the state, we recognize the positive impact this will have on Idaho's children.
In December 2022 Congress passed the Fiscal Year 2023 Consolidated Appropriations Act, which was then signed into law. This included the establishment of a new Summer Electronic Benefits Transfer (EBT) Program for food insecure children. Similar to the temporary Pandemic EBT programs, this permanent Summer EBT Program will provide funds to families with eligible children to be used for the purchase of food in the summer. This program will make a positive difference in the lives of Idaho children and we ask that Idaho takes the necessary steps to implement this program.
As you know, the free and reduced school breakfast and lunch program is available to children in need during the school year. This need does not go away during the summer. Children must have nutritious food so they can grow, develop, and be prepared to focus on learning when the school year begins. Children facing food insecurity have a higher risk of falling behind in school, having lower test scores, and are more likely to exhibit behavioral problems.
While the current Summer Food Service programs make food available to children during the summer, it does not reach all kids who are food insecure. Implementing these summer food programs is particularly challenging in rural areas because it requires families to travel to a specific location that is not always near their home. Our rural areas have the highest rates of food insecurity and this new Summer EBT Program can make a significant impact. The permanent Summer EBT Program would provide $40 per child per month on an EBT card to the families with eligible children who qualify.
We know that this kind of program entails coordination of data from different government entities. This requires advance planning to successfully implement the Summer EBT Program to begin in summer 2024. We appreciate the commitment and hard work of the state employees at the Idaho Department of Education and the Idaho Department of Health & Welfare to implement the Pandemic EBT programs for children in 2021,and we want to express our support for this to become a permanent collaboration.
In our last fiscal year, The Idaho Foodbank served an average of 213,000 Idahoans each month, so we know the need is real. Idahoans–including families with children–are facing multiple financial pressures, such as the costs of housing, childcare, health care, and food. We are writing in strong support of the permanent Summer EBT Program and we ask that funding to implement this program be included in your proposed fiscal year 2025 budget.
We hope that Idaho will take the necessary steps to make this program available for Idaho children and we are ready to support this work however we can.
Sincerely,
Karen Vauk
President & CEO, The Idaho Foodbank
Rick Stott
Board Chairman, The Idaho Foodbank
President & CEO of Superior Farms
Doug Robison
Board Chair Elect, The Idaho Foodbank
Idaho President of AgWestFarm Credit
Michael Hayhurst
Past Board Chair, The Idaho Foodbank
Partner, KPMG LLP
Stephen Busch
Board Member, The Idaho Foodbank
President, Busch Distributors Inc.
Sari Byerly
Board Member, The Idaho Foodbank
Assistant VP of Student Affairs, Idaho State University
Ally Daniels
Board Member, The Idaho Foodbank
Director of MBA Programs, Boise State University
Karianne Fallow
Board Member, The Idaho Foodbank
CEO of Dairy West
Salome Mwangi
Board Member, The Idaho Foodbank
Coordinator of Refugee Speakers Bureau, Jannus Inc.
Gina Walker
Board Secretary, The Idaho Foodbank
Director of Revenue of Management (Retired), Sysco Idaho
David Light
Board Treasurer, The Idaho Foodbank
Principal, The Advisory Group LLC
Denise Chuckovich
Board Member, The Idaho Foodbank
Deputy Director (retired), Idaho Department of Health & Welfare
Mari Ramos
Board Member, The Idaho Foodbank
Director of Operations, Idaho Hispanic Chamber of Commerce
Susie Rios
Board Member, The Idaho Foodbank
StatewideOutreach Director, Idaho Women's Business Center
Herbert Romero
Board Member, The Idaho Foodbank
Operations Director & Founder, PROJECT.O.O.L.S& Partners
Marsi Trejo
Board Member, The Idaho Foodbank
Controller, Amalgamated Sugar
Miki Virtue
Board Member, The Idaho Foodbank
Senior Director of Human Resources,Albertsons
cc.
Deborah Critchfield, Idaho Superintendent of Public Instruction
Dave Jeppesen, Director Idaho Department of Health and Welfare