Pledge to Tackle Hunger with the Boise State Broncos and Hunger Bowl 2016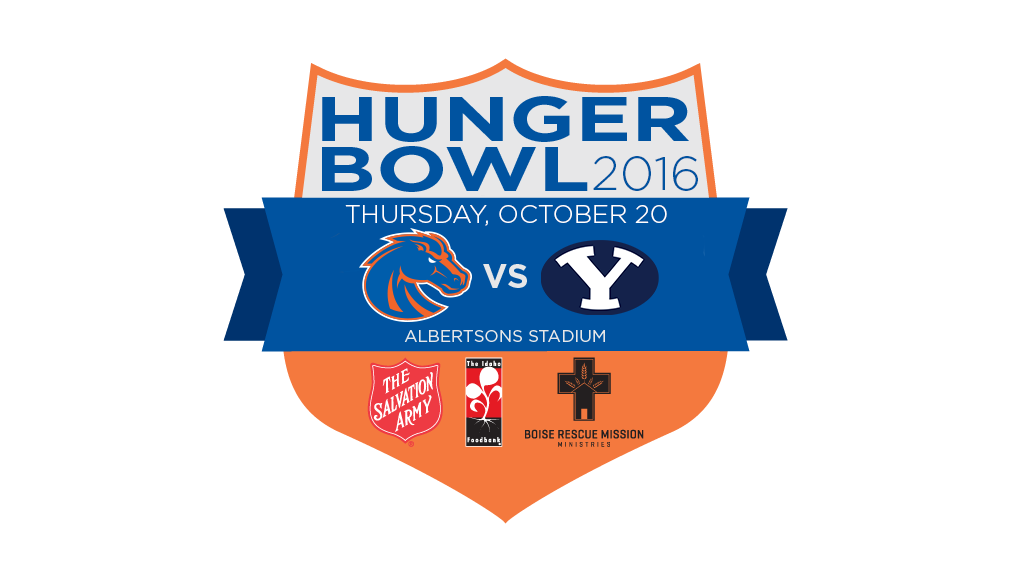 The 9th Annual Hunger Bowl is coming and this year's edition promises to be an innovative and successful spin on the annual tradition.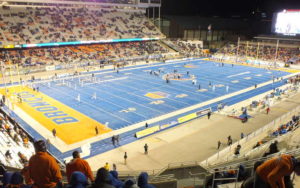 Boise State has once again teamed up with The Idaho Foodbank, The Salvation Army and the Boise Rescue Mission Ministries to help in the effort to solve hunger as the organizations prepare for the busy fall and winter seasons. This year's Hunger Bowl campaign will involve the same stakeholders in hunger relief, but instead of limiting Broncos fans and the generous community to give on the day of Hunger Bowl (Thursday, October 20 at Albertsons Stadium when the Broncos take on the Brigham Young University Cougars), supporters will be able to give all month long, starting October 1, by texting "TOUCHDOWN" to 41444.
People can text and donate any time in the month of October and can also go to the Hungerbowl website to make a gift.
Each dollar raised during the campaign will be split equally among The Idaho Foodbank, The Salvation Army and the Boise Rescue Mission Ministries.
In Feeding America's 2016 release of their study Map the Meal Gap, they estimated more than 240,000 Idahoans may not know where they'll get their next meal. That's one in 7 Idahoans and one in 5 Idaho kids. Supporting the Hunger Bowl campaign will bring meals to the tables of the families who need it most in our communities. The campaign enables supporters to give as their budgets and time permit, any day from October 1 to October 20, all with the convenience of using their smart phones, iPad or compatible computer device.
Help tackle hunger, to donate any amount using a mobile phone and a credit or debit card, text "TOUCHDOWN" to 41444. It's easy! 
https://www.youtube.com/watch?v=fXgQ_K3LTZ4&feature=youtu.be