Pocatello Empty Bowls Event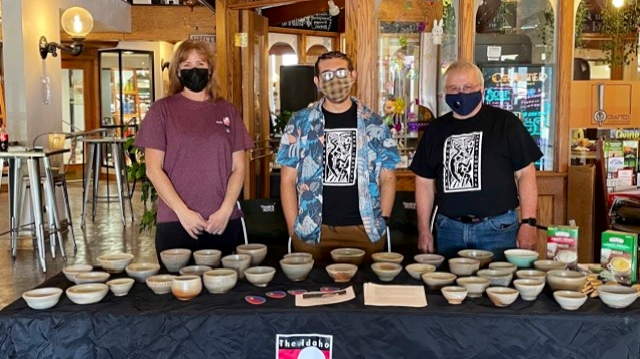 The Pocatello Arts Council teamed up with the Idaho State University (ISU) Arts Department again this year to help raise funds for The Idaho Foodbank. The Empty Bowls Event presented beautiful bowls that were handmade and painted by the ISU Arts Department. These bowls were sold for $15.00 apiece with 100% of the proceeds benefiting the Idaho Foodbank. We are happy to report that over $3,000 has been raised from this event.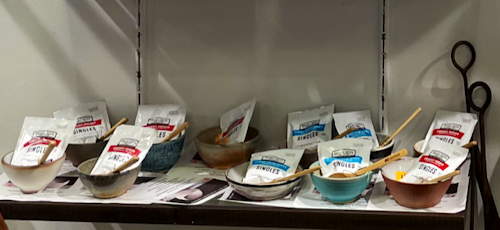 Bowls not sold through the auction were made available during the Pocatello Main Street Art Walk on April 2nd. There are still a few of these beautiful bowls remaining, so please contact Jonna Behm with The Idaho Foodbank at 208-233-8811 if you are interested in purchasing one.
Special thanks to Farm Bureau Insurance for being the presenting sponsor and for donating specialty wooden spoons to go with each bowl purchase.  Additionally, Albertsons provided Bear Creek Country Kitchens soup to go with the bowls. We appreciate Prime Time Auctions for donating their services to run the event through their live auctions online.