Pocatello Volunteer Highlight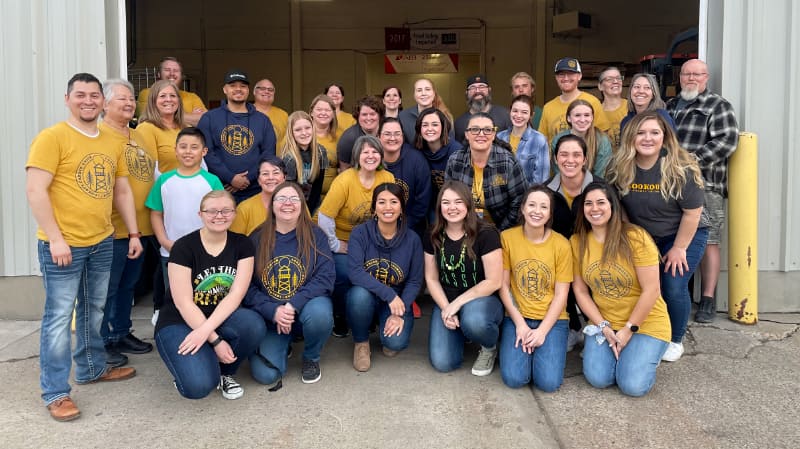 After we have all been navigating so many changes over the last two years due to the pandemic, it is a joy to recognize the consistency of one of our volunteer groups in Pocatello. It is with sincere gratitude that we highlight the Lookout Credit Union Call Center team for their continued support!
Their mighty team of 10 was one of our consistent volunteer groups throughout the pandemic and their service continues. The Lookout Credit Union Call Center team has set some impressive volunteer records when it comes to project completion. Just this last fiscal year, the group of 10 has put in over 320 volunteer hours! We want to acknowledge Alex, Joel, Ari, Robert, Cindy, Marcia, Jennifer, Makyley, Aaron and Tiffany. Thank you for sharing your time, talent and enthusiasm with The Idaho Foodbank!