0
Meals Served from June to August
0
Summer Feeding Locations in the Boise-Metro area
0
Children Served over Summer

Enjoy a healthy meal and fun activities, Monday through Friday at park locations around the Boise Metro Area June 4 – August 10. Free to all Children ages 1-18. Adults may purchase a lunch for a small charge.
The Idaho Foodbank is one of the sponsors of the USDA's Summer Food Service Program (SFSP) that provides free summer meals to children ages 1-18. For children from families who are at or below poverty, the summer lunch program fills an important nutrition gap when school meals are not available. From June to August, five days a week, children in low-income neighborhoods enjoy a nourishing lunch and educational or physical activity at convenient locations such as community parks and schools.
Picnic in the Park for 2018 is now concluded. Thank you to everyone who participated and we will see you next year!
2018 Picnic in the Park Sponsors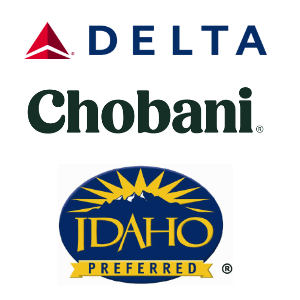 Program Sponsors
Delta Air Lines
Chobani
Idaho Preferred
Nutrition Education Volunteers and Supporters
Boise Co-Op
Boise Urban Garden School
Congregation Ahavath Beth Israel
Delta Dental
Idaho Preferred
Impact Group
Lamb Weston
Women, Infants, and Children (WIC)—Idaho Department of Health and Welfare
Recreation and Meal Service Volunteers
Ada Community Library
Idaho Financial Literacy Coalition
Jitasa Group
Sletten Construction
Hunger Doesn't Take A Summer Vacation
School's out for the summer! No more classes, homework, or tests. However, for some students, when school is out, that means no more guaranteed meals.
When school is out for summer vacation, many children lose access to free and reduced meals they rely on during the school year. The Idaho Foodbank's Picnic in the Park Program is a summer feeding program that fills this nutritional gap for the summer.