Regence Employees Dedicate August To Serving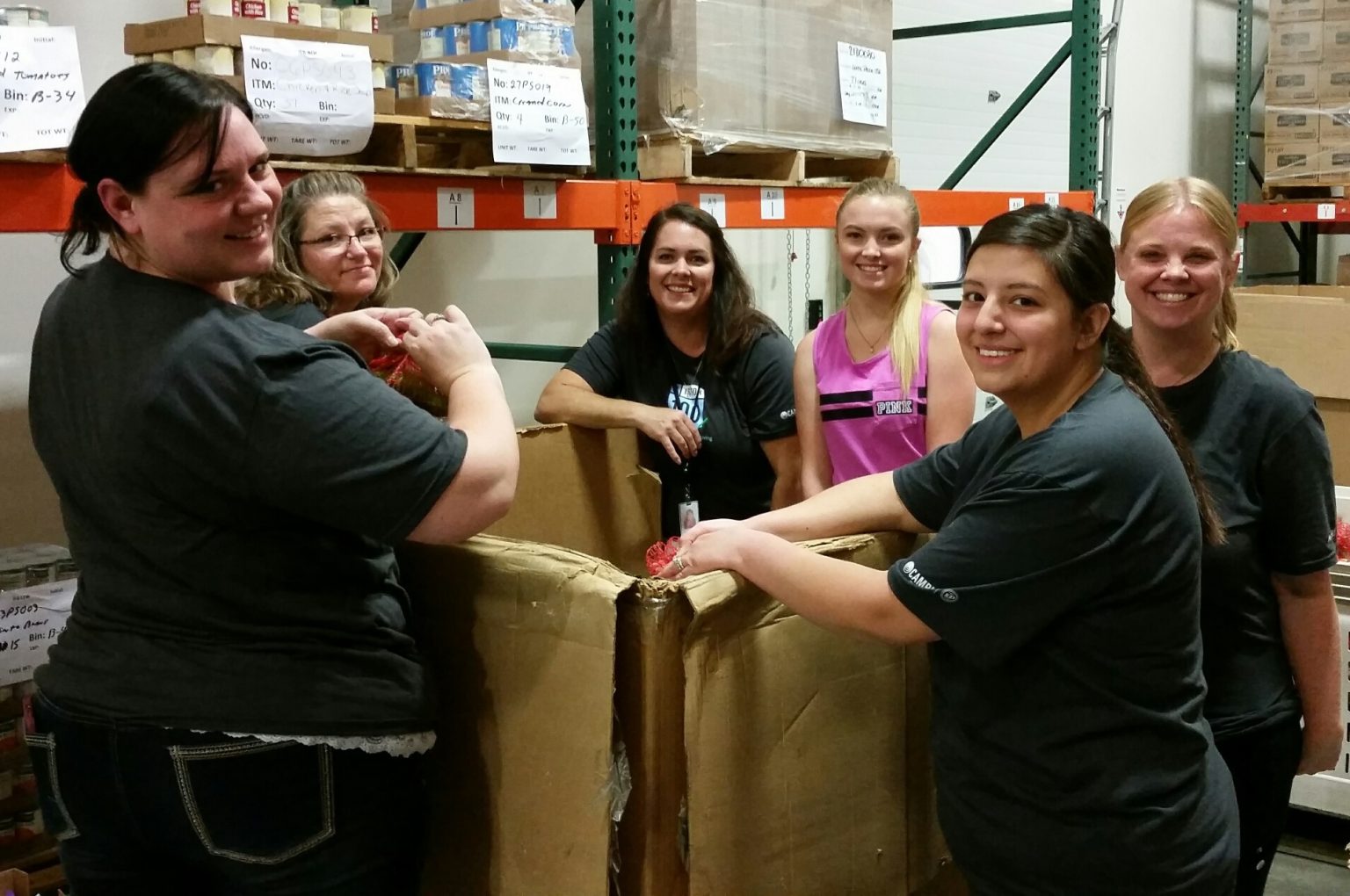 The month of August was a special time for The Idaho Foodbank in north central Idaho, with Regence Blue Shield of Idaho filling the halls of our facility with boisterous volunteers and filling even more boxes of food for Idahoans in need.
August is the "Month of Giving" for Regence, and many of their employees picked the Foodbank as their organization of choice. This meant that Regence was matching monetary donations of its employees and even paying for hours of volunteer time! This encouraged the employees to get out in their communities, where they ended up filling about three shifts every week. By the end of the month, we saw 128 employees come through to volunteer for more than 235 hours!
They became such leaders in our warehouse, they even helped prepare and run shifts of other organizations which came by, including the United Way.
Regence has been a real leader in our community in giving back and they encourage volunteerism and donations among their employees all year long. But, during the "Month of Giving" in August, it's at a whole new level – a level we appreciate so much at the Foodbank.
Thanks for giving of your time and effort and for being such enthusiastic partners in the effort to solve hunger!