Senior hunger in Idaho – R.W.'s story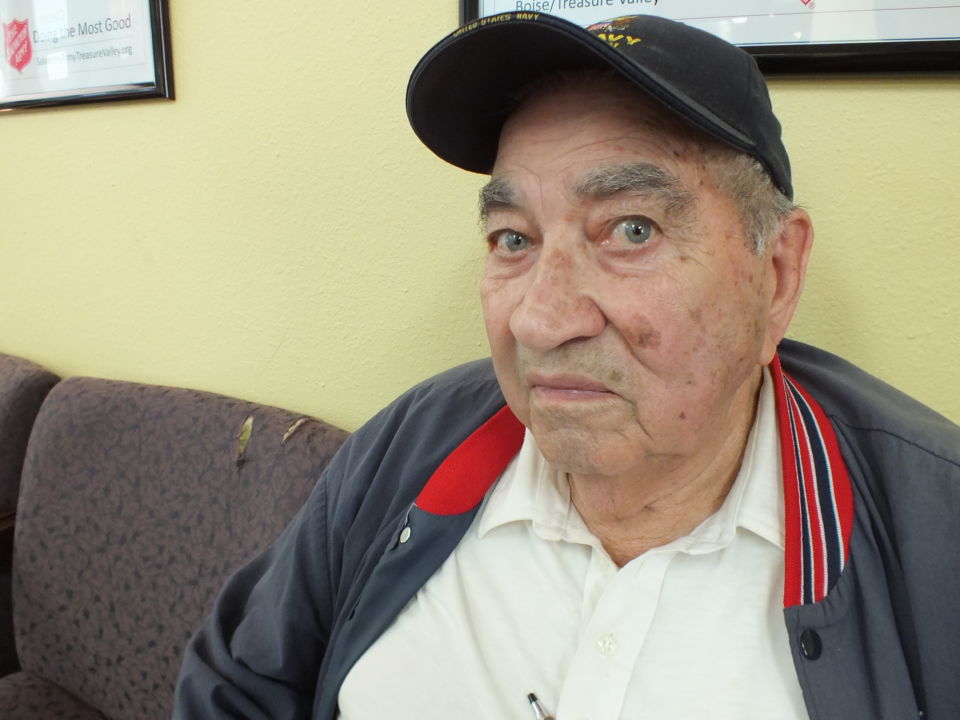 R.W. hasn't asked for help much in his 85 years.
From the time he joined the workforce as a Kentucky farmer around 1950 to his final retirement in Boise in 2010, he was self-employed – aside from a 10-year stint in the Navy during the Korean War.
"I've done everything," R.W. said of his career in farming, military, gas station management and insurance sales.
But now, after a lifetime of depending on himself and after a decade serving his nation, R.W. is left to finally ask for help.
Relying wholly on social security as income, and depending on $75 in food stamps to help fill the gaps to afford food each month, R.W. showed up to The Idaho Foodbank's first distribution of the Commodity Supplemental Food Program (CSFP) – food boxes that can only be distributed to seniors in need.
Through CSFP, RW is guaranteed to have a box of food each month. Each box contains cereal, canned vegetables, canned fruit, protein, and other nutritious foods chosen specifically for seniors.
"It's very good," he said. "It's a good deal. All good stuff we can use. It's all staple stuff. It's boxes of cereal, cans, spaghetti. That stuff doesn't spoil. You don't have to refrigerate it."
RW said he turns to the Foodbank and to The Salvation Army in Boise for help. Like many in his generation, he said he doesn't like asking for help. But knowing the CSFP food boxes can only go to seniors like him makes the help a little easier to accept.
"My thinking on that is that if you don't need it, don't get it," he said. "There are a lot of people out there worst off than us that need things more than we do. A lot of things are available to us. We can go out to free dinners at churches and food banks.
"Having it available and knowing it is available takes some pressure off you. We get by very good."
For more stories from Idahoans in need, click HERE